ProDither
Retro Dithering Effects for FCPX
ProDither is a retro dithering effect created exclusively for use in Final Cut Pro X.  With ProDither, FCPX users can recreate old video game looks with random quantization dithering methods.  Dither, posterize, and pixellate with absolute ease.  Choose from over 30 presets to transform the look of pictures and videos in Final Cut Pro X.
Film Distortion Effects with ProDither in Final Cut Pro X
---
30 ProDither Presets
ProDither comes with 30 presets ready for use in Final Cut Pro X.  Choose from mildly dithered looks to more erratic effects with greater scene quantization.  To use ProDither, select a preset and drag it onto pictures or videos in the Final Cut Pro X timeline.  Adjust the dither, posterize, and pixellation amount to create new looks.
---
Retro Pixellation Perfection
ProDither allows users to create old video game looks with the drag of the mouse.  First bump the "Pixellation Amount" slider to recreate the look of an 8-bit video game.  Next adjust the "Dither Amount" to achieve greater details within the scene.  Lastly, adjust the "Saturation" slider to dull colors and match throwback looks.
---
Random Quantization Error Methods
Use the ProDither OSC position control to change the dither pattern when applied to the scene.  Move the on-screen control toward the bottom left corner for large, square-shaped patterns.  Moving the on-screen control toward the top left corner to create vertical dither patterns.  Lastly, moving the on-screen control toward the bottom right corner will create horizontal dither patterns.
---
Instructions Video Included
Having trouble with ProDither?  ProDither comes with an instructional video that breaks down the functionality of each parameter control included with the plugin.  For further help, please contact our live support service.

Learn how to Install Plugins
.
.
.
.

.
.

.
.

.
.
Additional Information:.
.
How to name motion template folders: Click Here for a Video Tutorial.
.

.
ProDither Tutorial for Final Cut Pro X
Learn how to create and customize your very own retro dithering effects with the ProDither.
---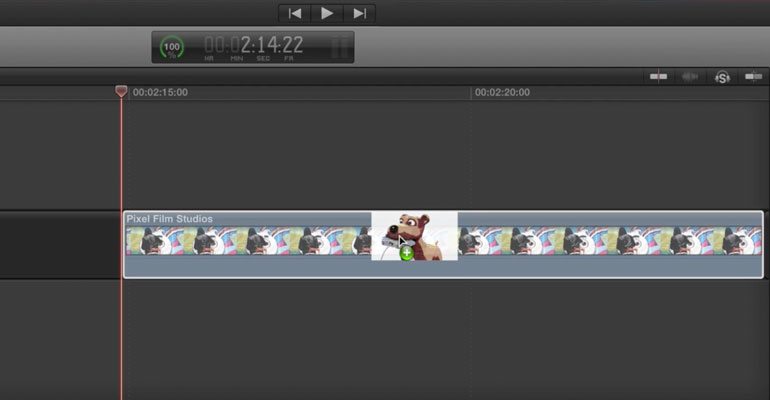 Preparing The Timeline
Let's begin by selecting our footage from the FCPX media library. Then locate ProDither in the FCPX effects library. Browse through the variety of ProDither presets. For this example we will be using Preset number 6. Click and drag the preset directly onto your media. Then select your media and go to the inspector window.
---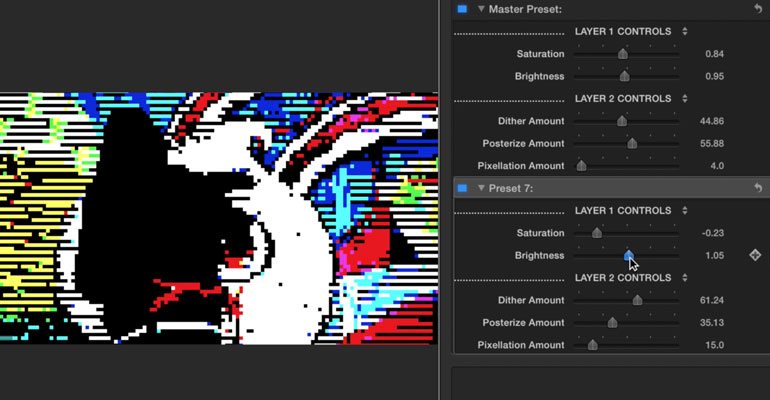 Layer Controls
Let's begin by adjusting the saturation and brightness sliders in the layer 1 controls section. After making those adjustments move on to the Layer 2 Controls section. Start by adjusting the dither amount and posterize amount. Finally you can control how pixelated your image becomes by moving the Pixellation Amount slider to the right or left. Once you have adjusted each slider take ProDither even further by adding another preset to create a new authentic look.
ProDither Frequently Asked Questions
---
Where do I find ProDither?
Once the installation is complete, you can find ProDither in the FCPX Effect library.