ProGlitch
Professional Glitch Effects for FCPX
With ProGlitch fully customizable media glitches are now just a click away. Users can create their very own media glitch with up to 49 individually designed stackable glitch effects. Users have total control over, noise, noise blend, displacement, refraction, pixel and color shapes, blend modes, randomization, RGB color shift, and much more. This plugin is an advanced software made for computers with a minimum 2GB graphics card.
Film Distortion Effects with ProGlitch in Final Cut Pro X
.
.
Media Glitches in FCPX
With ProGlitch users now have the ability to create and design their very own stylized glitch effect all with in Final Cut Pro X. Users can apply fully customizable noise, angle offset, color bars, bars and pixels, roll, waviness and scan lines, twist, noise displacement, noise blend modes, pixelation, and more with a click of a mouse.
.
.
Infinite Possibilities
With ProGlitch user can choose from 5 different categories such as effect overlays, glitch, glitch with pixelation, noise boxes, and scaled shapes. Users can make alterations to the pattern opacity, pattern blend, horizontal displacement, vertical displacement, refraction, refraction channel, shape effect, warp amount, pixelation scale, number of scan lines, noise amount, noise type, noise blend, prism, color bars, angle offset, roll, shake, twist, and much more all with in Final Cut Pro X.
.
.
Create a Glitch
With ProGlitch users can stack each title effect layer on top of each other, to create their very own glitch effect. Users can easily adjust each title layer effect to their desired length and design a brand new glitch effect each and every time. With full customization a new glitch is just a click away all with in Final Cut Pro X.
.
.
Designed for Final Cut Pro X
ProGlitch was professionally designed to work seamlessly inside of Final Cut Pro X. As a FCPX title effect, each ProGlitch preset can be dragged and dropped onto the users media and previewed in real time. With the published parameters found in the FCPX inspector, users have the ability to make further adjustments with just a few clicks of a mouse.

Learn how to Install Plugins
.
.
.
.

.
.

.
.

.
ProGlitch Tutorial for Final Cut Pro X
Learn how to control professional glitch effects with the ProGlitch Lesson from Pixel Film Studios.

.

.
Step 1 - Preparing the Timeline
Let's start by selecting a clip or image in the FCPX media library and dragging it to the timeline. Go to the FCPX titles library and choose from numerous effects such as Effect Overlays, Glitches, Glitches with Pixelation, Noise, and Scaled Shapes. First Select an effect from the Effect Overlays and drag it above your media in the FCPX timeline.
.

.
Step 2 - Customizing The Effect
Once you have your timeline set up, It's now time to customize your effect overlay. Select your effect in the FCPX timeline and go to the Inspector Window. First is the Master Controls where you can choose the effects pattern opacity and pattern blending mode. Next is the Glitch Controls where you will control the displacement and refraction. The displacement control allows you to choose the opacity, and decide the movement from your media's original position.With the refraction sliders you can adjust opacity, the amount, softness and choose the channel in which you want the refraction to look. Once you have got down the glitch controls you can now alter the shape of your glitch by adjusting each slider to your preference.Lastly you can adjust the effect overlay by controlling the amount, Noise type, and Noise blend. The prism amount will enhance your refraction adjustments to the next level really making your effect unique.
.

.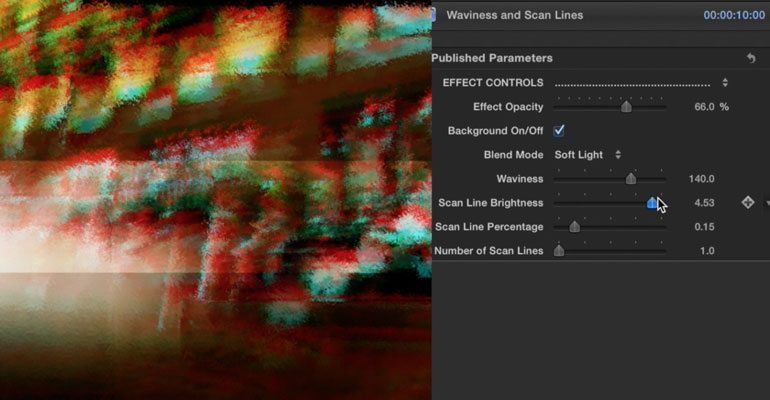 Final Touches
Once you have your first effect to your liking you can now add multiple effects to your media. Select any effect that matches the style you would like to make and drag it right above your previous effect in the FCPX timeline. Now adjust your Effect controls by deciding the opacity of the effect. You can do this by moving the Effect Opacity slider left and right. You can choose from different blend modes and add more layers to fit your style of glitch. Next is the Twist Controls where you can adjust Twist amount, Frequency, and Noisiness. Now we will utilize the Horizontal and Vertical Controls. Adjusting the shake, frequency, noisiness and offset will control how fast your media shakes, and where it goes on screen.

Frequently Asked Questions
.
.
Where do I find this Plugin Inside FCPX? 
.
.
.
.
.
How do I apply this plugin?
.
.

Minimum Requirements
.
.
Component:                                   Requirement:
..
Final Cut Pro:                                   10.4
..
..
macOS:                                            10.13
..
..
Graphics Card:                                 4 GB
..
..
Ram:                                                 16 GB
..
Example Requirements Below
..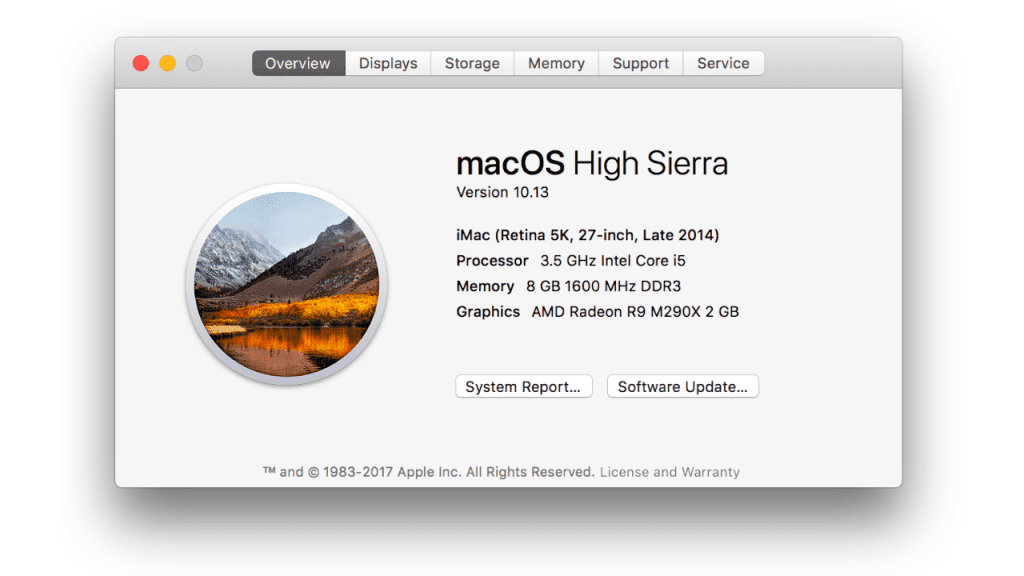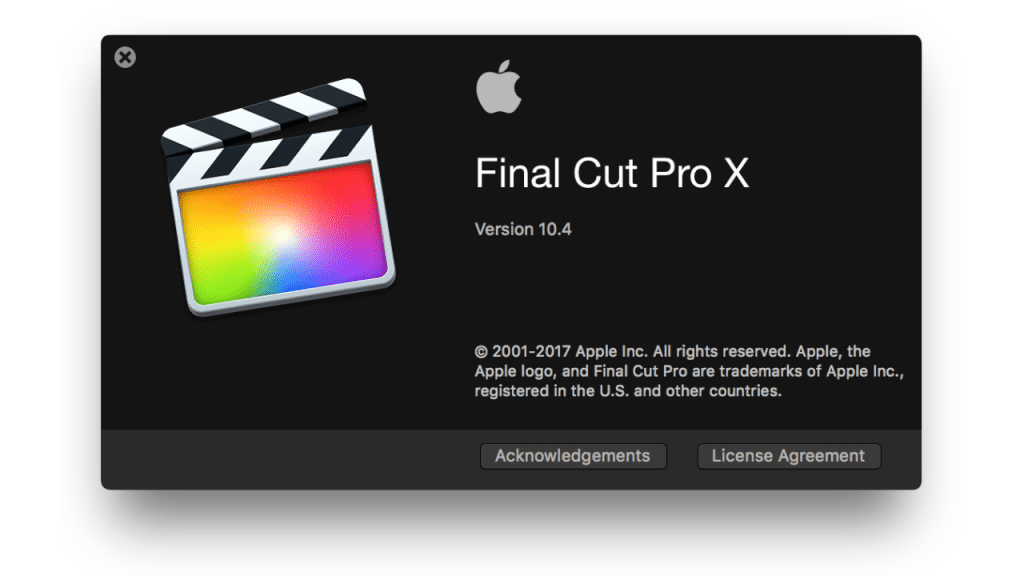 ..
.
Plugin Running Slow? Follow These Steps

.
.

.

Troubleshooting
.

.
.

.
.

.
.