ProStatic
Static Effects for Final Cut Pro X
Remember when you had to play around with the rabbit ear antennas or hit the side of the television set to get a clear picture? Now with ProStatic from Pixel Film Studios you can recreate the static effects of an old television or VCR in Final Cut Pro X. This collection of over 50 static effects can simulate everything from VCR tracking to a night time surveillance camera.
ProStatic requires both Final Cut Pro X version 10.3 and Mac OS Sierra 10.12.
Static Effects with ProStatic in Final Cut Pro X
---
Over 50 Static Effects for FCPX
With over 50 static effects to choose from, you can quickly and easily make your footage look like its being tracked by an old VCR or transmitted through rabbit ear antennas.  You can even create the look of a night time surveillance camera or damaged robot.
---
Static, Noise, and Interference
Give your video the bleeps, sweeps, and creeps with ProStatic: Volume 1. Adding static to your film is great for creating cool, creepy or retro vibes. It can also help deliver the tone or underlying theme of the film like many contemporary espionage thrillers or horror movies do.
---
Digital Destruction
Create awesome static, interference and noise effects without having to damage your equipment. ProStatic: Volume 1 doesn't just overlay the effect on your image; it works with it, causing your video to roll, wriggle and warp with the interference for the most realistic experience.
---
Designed for Final Cut Pro X
Pixel Film Studios designed these static effects to integrate perfectly with FCPX. ProStatic: Volume 1 can help you create retro television looks in your next Final Cut Pro X project. Simply drag and drop one of the effects on top of your clip and adjust the length of it to fit.

Learn how to Install Plugins
.
.
.
.

.
.

.
.

.
.
Additional Information:.
.
How to name motion template folders: Click Here for a Video Tutorial.
.

.
ProStatic Tutorial for Final Cut Pro X
Learn how to recreate the static effects of an old television or VCR in Final Cut Pro X with the ProStatic Lesson from Pixel Film Studios.
---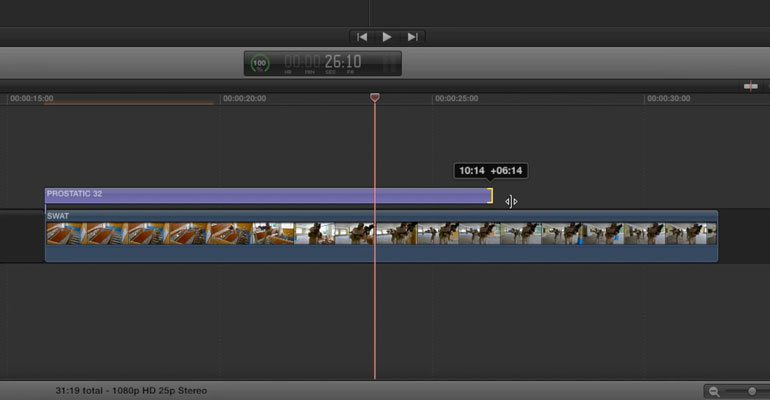 Step 1 - Preparing the Timeline
Let's begin by selecting a clip in the FCPX media library and dragging it to the timeline. Once, you have your footage in the timeline, go to the FCPX titles library to locate the ProStatic presets. Scan through the static types and select the one that best matches the look you want. Then, drag the adjustment layer above your footage on the Final Cut Pro X timeline and make it the same length as the clip.
---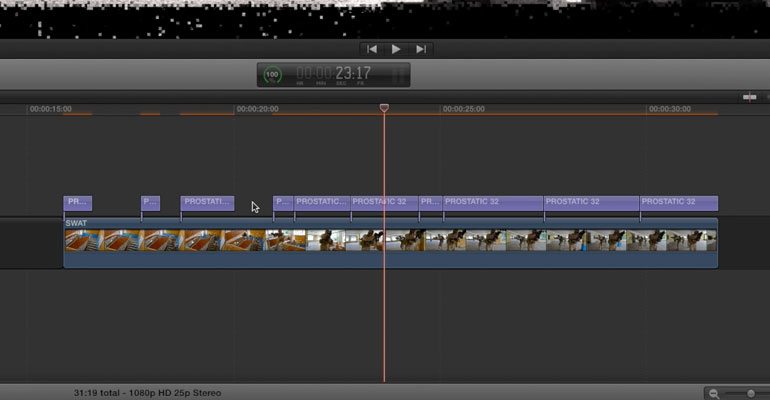 Final Touches
Now for Some Final Touches. In order to make our footage look like a weak transmission, let's make our static cut in and out. Press B on your keyboard to access the blade tool. Cut the ProStatic layer into several pieces of varying lengths. Now Press A to go back to the selection tool. Select and delete every other ProStatic piece in the timeline. Playback the video in the timeline, and make further adjusts if needed.
ProStatic Frequently Asked Questions
---
Where do I find ProStatic?
Once the installation is complete, you can find ProStatic in the FCPX Titles library.
Troubleshooting ProStatic
---
I am getting a Red Screen with a Yellow Exclamation Point, how is this fixed?
This usually occurs due to either an Installation error, or its just that your FCPX version is out of date. You can upgrade, its simple and usually free in the Apple App Store. If your operating system is out of date, that may need to be updated first, in order to update the other relying software.
---
What Version of FCPX does this require?
You will need to make sure your version of the software is updated to at least version 10.2.1, and this may require an OS update, which should be available for free in the App Store.