ProFreeze Photo
Freeze Frame Effects for FCPX
ProFreeze Photo is a freeze frame tool created for use within Final Cut Pro X.  With ProFreeze, users can freeze any frame between video footage and create an awesome parallaxing effect.  Use ProFreeze Photo to introduce characters or highlight any subject matter with incredible energy and simplistic stylization.  ProFreeze Photo is a Final Cut Pro X exclusive plugin.
*The download size of this plugin will be 2.54 GB and will require additional time to download.
Stylizing with ProFreeze Photo in Final Cut Pro X
Freeze Frame Effects
ProFreeze allows Final Cut Pro X editors to apply dynamic parallax effects to any frame in any video clip instantly.  To use ProFreeze Photo, simply move the playhead to the desired frame in the FCPX timeline and use the command "Shift + H" shortcut to hold the frame in place.  Place ProFreeze Photo above the held area and cut out the subject.  ProFreeze will do the rest.
.
.
Simplistic Visual Effects
ProFreeze Photo pulls video subjects out of their environment and into the foreground.  Easily adjust the color, width, and drop shadow of the picture frame with sliders and color swabs.  Choose a standard colored background or insert an image to create a custom look. Lastly, choose to add small, medium or large particles into the scene.
.
.
Intuitive Animation Controls
After cutting out the subject, look to the "Cut-Out Controls" and to determine where the subject will animate to.  Adjust the X & Y position of the cut-out to adjust its horizontal and vertical orientation respectively.  Change Z position of the subject to alter the depth.  With "Camera Controls" users can add a slight dolly and/or a shaky camera effect to the scene.
.
.
Built-In Masking Tool
ProFreeze features a built-in masking tool to cut-out and highlight the character or object within a given scene.  To use the masking tool, start by clicking around the subject and completing the mask.  Double-click the line to add a point.  Double-click a point to change its curvature.  Command + double-click on a point to delete it.  With these simple controls, user can refine their cut-out selection.  ProFreeze Photo makes amazing easy in Final Cut Pro X

Learn how to Install Plugins
.
.
.
.

.
.

.
.

.
.
Additional Information:.
.
How to name motion template folders: Click Here for a Video Tutorial.
.

.
ProFreeze Photo Tutorial for Final Cut Pro X
Learn how to professionally use a freeze frame effect with the ProFreeze Photo Lesson from Pixel Film Studios.
.


Step 1 - Preparing the Timeline
Let's begin by selecting our footage from the FCPX media library and dragging it to the timeline.
First we will need to add a freeze frame to our media.
Drag your curser over the frame you want to be frozen.
Then press shift and H at the same time on your keyboard. Doing this hold the selected frame in place.
If want to adjust the placement of the hold you can alter the hold by dragging the ends forwards or backwards.
Once you have the hold in place, Locate ProFreeze Photo is the FCPX Titles Library.
Click and drag the effect over the hold mark on your media clip.Next, Select the ProFreeze Photo adjustment layer and go to the inspector window.
.


Step 2 - Effect Controls
First you will begin adjusting the cut-out controls. The instructions checkbox gives you a brief reminder of how to add points and how to delete or clear all of your points.
Underneath is the guides checkbox. This needs be turned on in order for you to see the points you are making on screen.
Once the guides are turned on start outlining the subject you are going to cut out.
Position the cut out over the original subject so the effect is flawless.
.


Step 3 - Cut Out Controls
Now let's move on to the Cut-Out Style
In this section you will be able to adjust the sharpness, outline and shadow of the cut-out. Adjusting the shadow controls will add more depth to your cut-out.
.


Step 4 - Overlay & Frame Controls
Next is the Overlay Controls where you can adjust the particle opacity as well the particle size.
Once you have the Overlay controls set you can go on to adjusting the Frame controls.
Adjust the frame depth, color, width, angle and shadow to get a more dynamic look.
.


Final Touches
Now for some Final Touches,
Let's start with the Background controls. You can first start by choosing a background color or you can create a custom background by enabling the custom check box where you will be able to insert your very own media by using the drop zone given.
Once the drop zone is filled you can then adjust the position and scale of your media.
After adjusting the background controls you can then alter the camera controls. By clicking the new camera generate button users will be able to quickly cycle through different camera movements with complete ease.

Frequently Asked Questions
.
.
Why is the background animation removed when I press "Clear"?
.
What you are seeing when you first apply the preset is an example of how the plugin should be used on your media. You will need to clear the original points and then place new ones, then playback the clip and you will see the animation occur once more.
.
.
Can I delete masking points once they have been placed?
.
Yes, for a video tutorial on how to add and adjust masking points please watch the "How To Draw A Mask" video located in our HELP section at the top of the store page.
.
.
Why are my masking points not aligning with my cursor?
.
In order for your masking points to be placed where your cursor is located, you must first make sure that you are working in a 1920 x 1080p project as that will be the resolution in which this plugin and tool were designed for. If the points are still not aligning you must also make sure that your media will also be in 1080p resolution.
.
.
Where do I find this Plugin Inside FCPX? 
.
.
.
.
.
How do I apply this plugin?
.

Minimum Requirements
.
.
Component:                                   Requirement:
..
Final Cut Pro:                                   10.4.5
..
..
macOS:                                            10.13.6
..
..
Graphics Card:                                 2 GB
..
..
Ram:                                                 8 GB
..
Example Requirements Below
..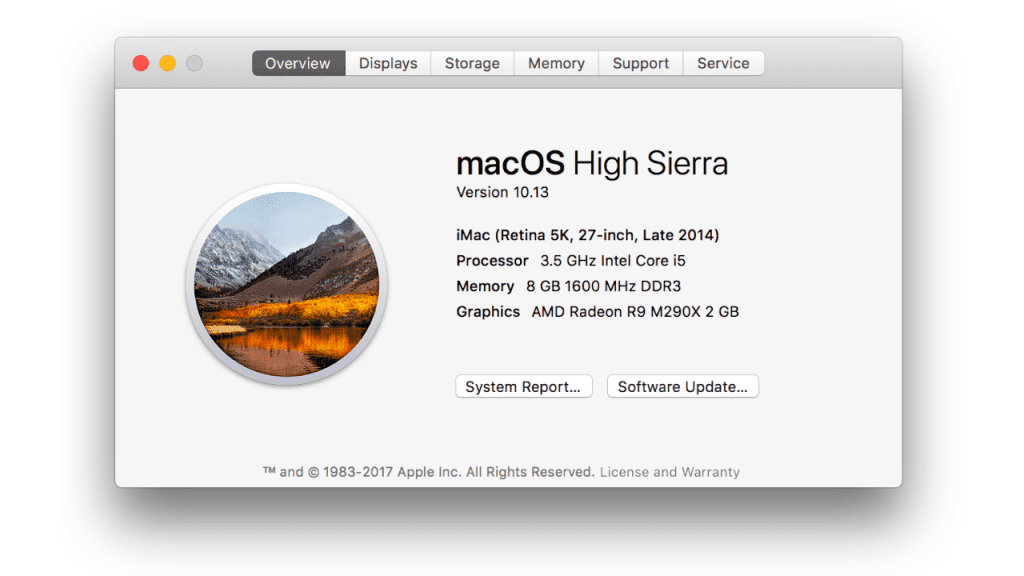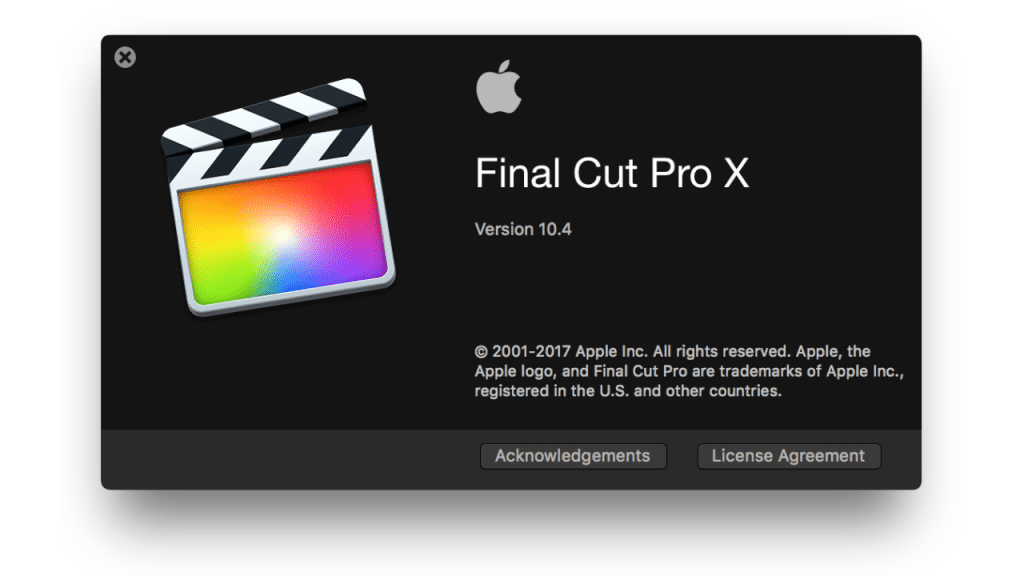 ..
.
Plugin Running Slow? Follow These Steps

.
.

.
ProFreeze Photo Troubleshooting

Why are my masking points not matching?
.

.
Why is this Happening:
The Pixel Film Studios Masking tool which is in ProFreeze is designed to work in a FCPX project set at a 1920x1080 resolution. If your project or video is not at a 1920 x 1080 resolution, the masking points will not match where you are clicking. Our developers are trying to figure out how to make it work at other resolutions.
.
What is the Solution:
To change your project to a 1920 x 1080 resolutions follow these instructions
With Final Cut open, choose window(Top left of screen).
Select project properties.
To the top right, you'll see your project resolution. Select modify.
On the "Video" option, select 1080p HD
Click Here to Watch Project Settings Tutorial
.

.
I installed the ProFreeze Photo and see a red screen similar to this.
.

.
Why is this Happening:
This means that Final Cut Pro is currently out of date.
.
What is the Solution:
Update Final Cut Pro. You can update by going to the app store.
Click Here to Watch Troubleshooting Video
.

.
I don't see a guides checkbox. Why am I not able to use the masking tool?
.
Why is this Happening:
If you are missing controls and unable to place a mask, it is due to an installation issue.
.
What is the Solution:
Completely uninstall what you installed, then reinstall the product. These instructions are located under the installation tab.
.

.
Im not seeing my subject Cut-Out, only my full shot. Did I miss a step?
.
Why is this Happening:
The mask needs to be closed for the subject to be cut out.
.
What is the Solution:
Make sure you click back on the first mask point after setting the last mask point to close the mask shape. An indication of closing the mask shape is the mask points will change color and you will see your subject cut out and separated from the background.
Click Here to Watch Masking Tutorial
.