ProRetro
Retro Color Grades for FCPX
From instant vintage washed effects to hipster grades, you can create every retro look you could ever want in Final Cut Pro X with ProRetro from Pixel Film Studios. This collection of 30 Photo filters can be applied, adjusted, and customized directly in FCPX.
Color Grading with ProRetro in Final Cut Pro X
---
 
Create Retro Looks
Inspired by modern film aging techniques, ProRetro can instantly make any footage look hip and sophisticated. Simply drag and drop one of the retro presets on to your clip and use the sliders to adjust the wash and effect amounts.
---
30 Filters for FCPX
ProRetro contains 30 unique styles to add numerous retro photo styles to your film footage. Whether you're looking for the high contrast retro, or washed vintage, ProRetro has the look you want.
---
Control the Color Wash
After you apply a ProRetro to your clip you can control the quality of the color to create even more unique looks. Wash out your image to create a more vintage look or increase the contrast to make a contemporary retro styles all inside Final Cut Pro X.
---
Designed for Final Cut Pro X
ProRetro was professionally designed to work seamlessly inside of Final Cut Pro X. As a FCPX effect, ProRetro plugins can be dragged and dropped onto your footage and previewed in real time without rendering. With easy-to-use controls that can be found in the FCPX inspector, you can calibrate your retro look in a few clicks of a mouse.

Learn how to Install Plugins
.
.
.
.

.
.

.
.

.
.
Additional Information:.
.
How to name motion template folders: Click Here for a Video Tutorial.
.

.
ProPress Tutorial for Final Cut Pro X
Learn how to create and customize your very own retro color grades with the ProRetro Lesson.
---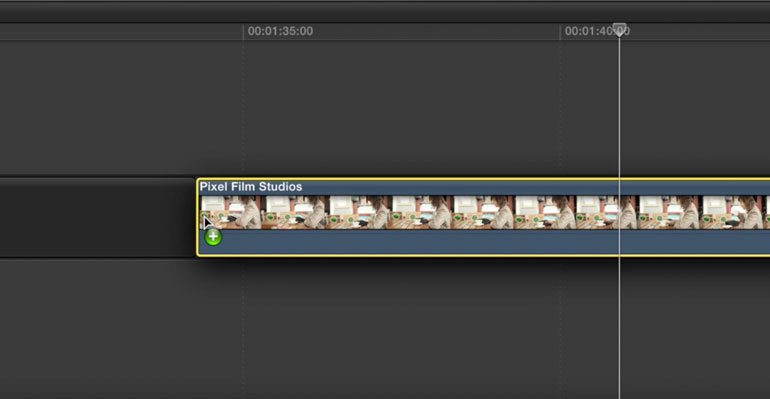 STEP 1 - Preparing the Timeline
Let's begin by selecting our footage from the FCPX media library. Then locate ProRetro in the FCPX Effects Library. Scan through the ProRetro presets and choose a variety of styles that work best for your project. For this example we will be using the ProRetro 10 preset. Click and Drag the preset directly on top of your media. Select your media and go to the Inspector Window.
---

STEP 2 - Effect Controls
First start by adjusting the wash amount slider. The wash amount slider controls the intensity of wash style that you have chosen. Next is the Effect opacity which will adjust how much of the preset you want shown.
ProRetro Frequently Asked Questions
---
Where do I find ProRetro?
Once the installation is complete, you can find ProRetro in the FCPX effects library.
Troubleshooting PreRetro
---
I am getting a Red Screen with a Yellow Exclamation Point, how is this fixed?
This usually occurs due to either an Installation error, or its just that your FCPX version is out of date. You can upgrade, its simple and usually free in the Apple App Store. If your operating system is out of date, that may need to be updated first, in order to update the other relying software.
---
What Version of FCPX does this require?
You will need to make sure your version of the software is updated to at least version 10.2.1, and this may require an OS update, which should be available for free in the App Store.