ProShake
Professional Camera Shake Effects
Whether you are making a fight promo, music video or tense espionage thriller, camera shakes are a great way to add a sense of reality to your film. With PROSHAKE from Pixel Film Studios, you can create epic bumps, shakes, zooms, and twists right inside FCPX. With 50 presets and stackable effects, you can create endless unstabalized camera looks in a snap.
Film Distortion Effects with ProShake in Final Cut Pro X
---
Camera Shakes in FCPX
Camera shakes are a great way to give your film a sense of reality or even tension. With ProShake, you can choose the strength of your shake with 12 Camera Shake Presets for Final Cut Pro X.
---
Camera Bumps
Quick camera bumps can add energy and excitement to your film. They also can also help create a stylize theme through a project. The camera bump presets can be stacked with other presets like the camera shake to create endless unique looks.
---
Zoom and Focus
Give your film a raw, cinema verite style by including the zooming and out of focus shots. With ProShake, you can create realistic camera zooms and finding focus looks with your footage right inside FCPX.
---
Transitions Included
ProShake comes fully loaded to help you create a look for your film from beginning to end. With the Camera Twist Transitions, you can keep the energy and excitement of your film going from one scene right into the next.
---
Designed for Final Cut Pro X
ProShake was created by the team at Pixel Film Studios to integrate perfectly with Final Cut Pro X to enhance your editing experience. Simply drag and drop one or many of the ProShake adjustment layers on top of your footage in the FCPX timeline and get ready to make fun and exciting looks.

Learn how to Install Plugins
.
.
.
.

.
.

.
.

.
.
Additional Information:.
.
How to name motion template folders: Click Here for a Video Tutorial.
.

.
ProShake Tutorial for Final Cut Pro X
Learn how to create energy to your film with the ProShake from Pixel Film Studios.
---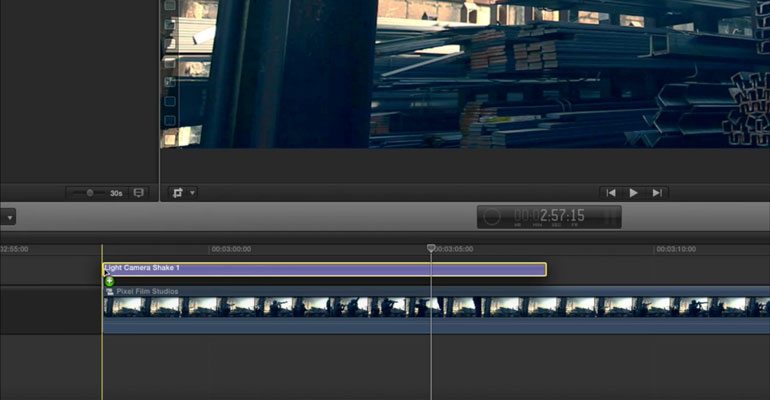 Step 1 - Camera Shakes
For this example, let's place a "Light Camera Shake" on the secondary storyline just above our footage. This will give our footage a handheld feel. Now let's stretch it to be the same length as our clip. Increasing the duration of the layer will cause the movement to slow down. If you would like to adjust the length of the title layer without altering its speed, you can place multiple PROSHAKE layers side to side in the timeline instead of stretching or shrinking it.
---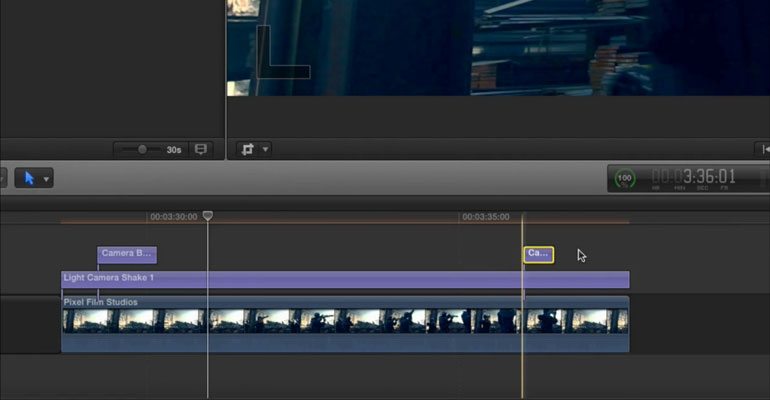 Step 2 - Camera Bumps
Next lets place some faster camera movements on the layer above the "Light Camera Shake." The "Camera Bump" adjustment layers quickly jerk the camera to one side and then back to center as if someone accidentally kicked the tripod. Let's add a few "Camera Bumps" to the storyline above the "Light Camera Shake" and leave them at their default lengths.
---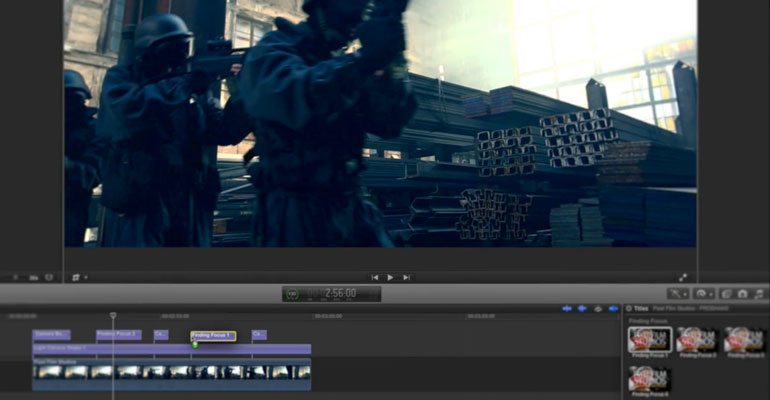 Step 3 - Finding Focus
The "Finding Focus" layers imitate a camera operator adjusting the focus of the lens. This can give a film a raw and uncut style. Let's add a "Finding Focus" layer in between two of our "Camera Bumps" on the third storyline.
---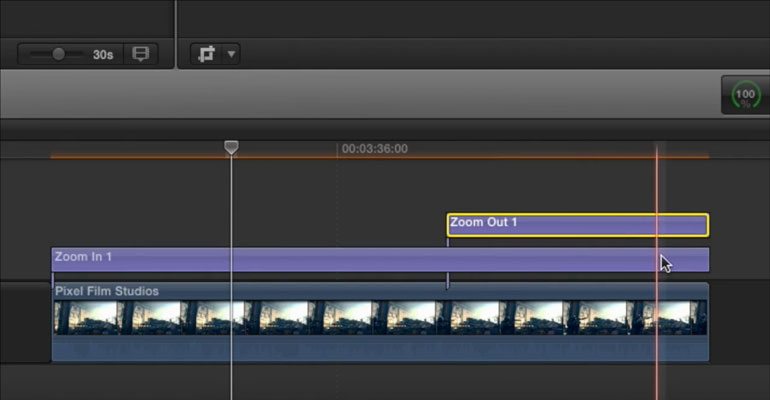 Step 4 - Camera Zooms
There are three types of "Zoom" adjustment layers: "Zoom In", "Zoom Out" and "Zoom and Focus." The "Zoom In" layers will zoom into your scene and remain at that distance for the remainder of the layer. If you would to zoom back out again, you can match up your "Zoom In" with its corresponding "Zoom Out" layer. For example, "Zoom In 1" can be placed side by side in the storyline with "Zoom Out 1" to create one continuous animation. The "Zoom and Focus" layers both zoom in and out. They also add a brief focus finding animation in the middle. Now, let's add a few "Zoom" layers to on the third storyline.
---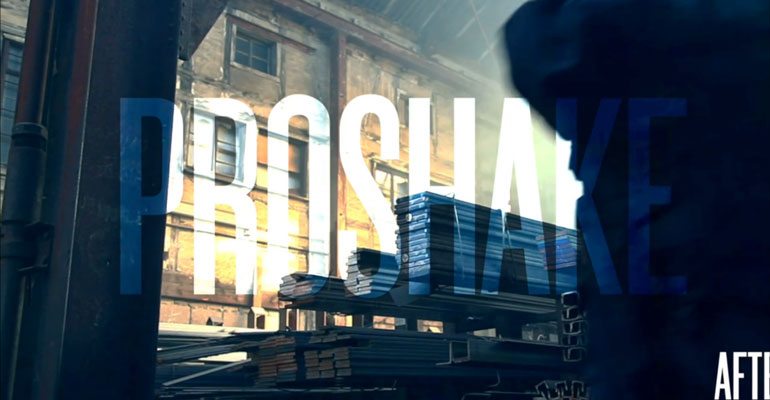 Final Touches
Something to remember, is that Proshake is an adjustment layer that effects everything underneath it, including text. Let's create a title and place it between our Proshake layers and our footage to make this an energetic title sequence.
ProShake Frequently Asked Questions
---
Where do I find ProShake?
Once the installation is complete, you can find ProShake in the FCPX Title library.