Locating Composite Downloads
This help page is dedicated to locating composite downloads for plugins.
Step 1 – Account Page
First, log into our website and click on the account icon in the top right corner of the website to be taken to the account page.
From here, click "Invoices / Statements".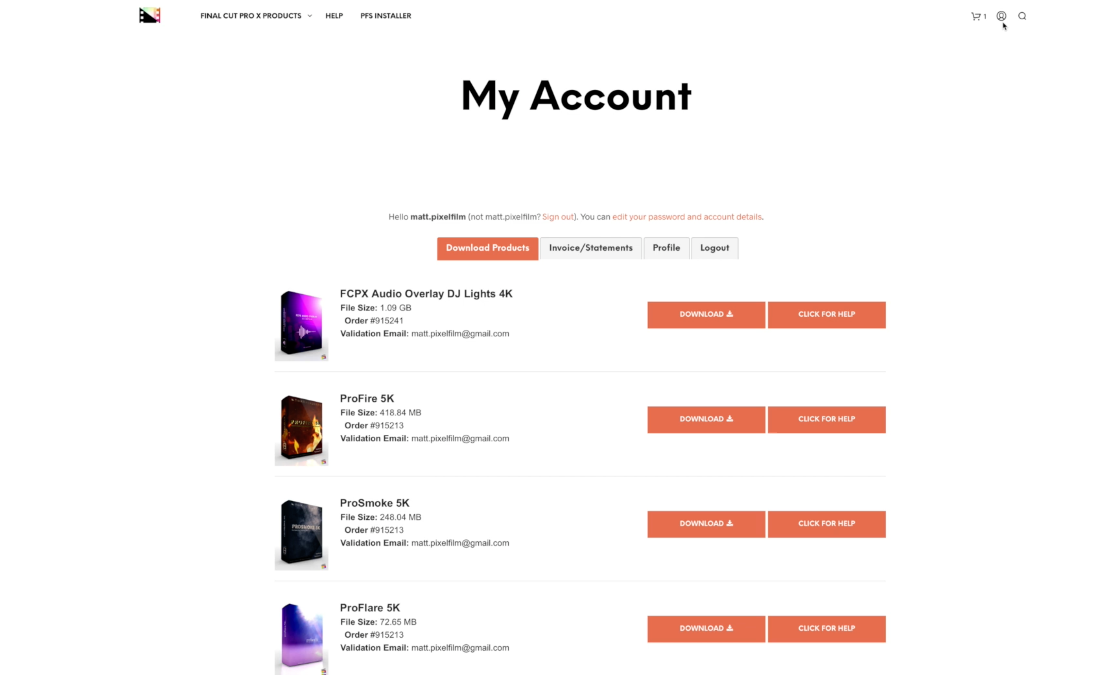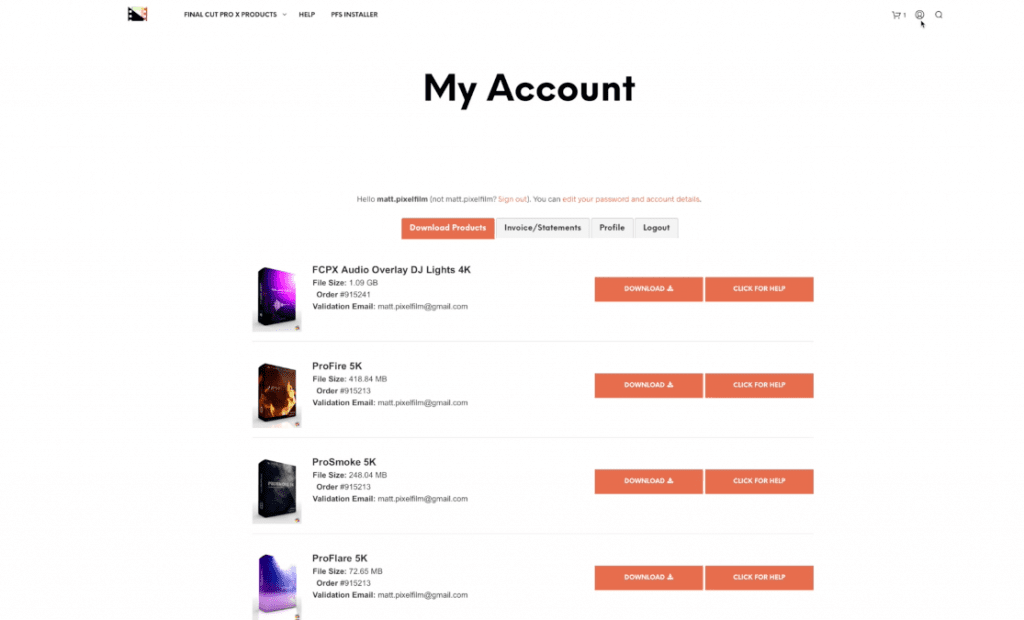 Step 2 – Invoice Page
Once you are at your invoice page, you will see a more condensed view of your order page. Here, the plugins will be organized by full orders. Click on the order that contains the composite plugin you are looking for.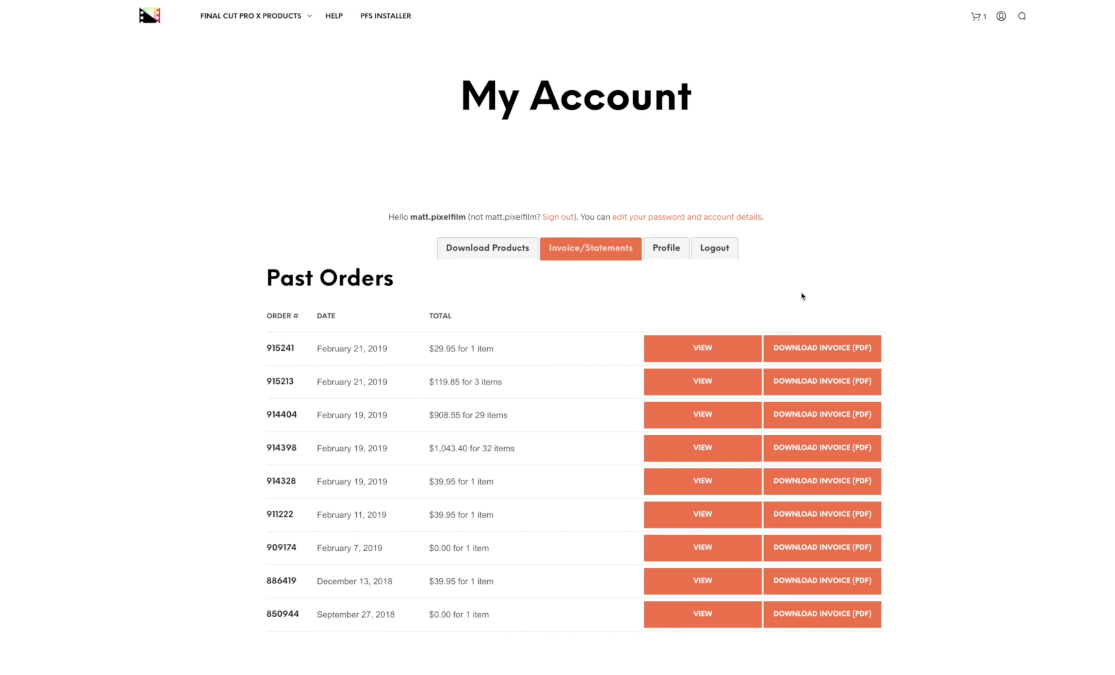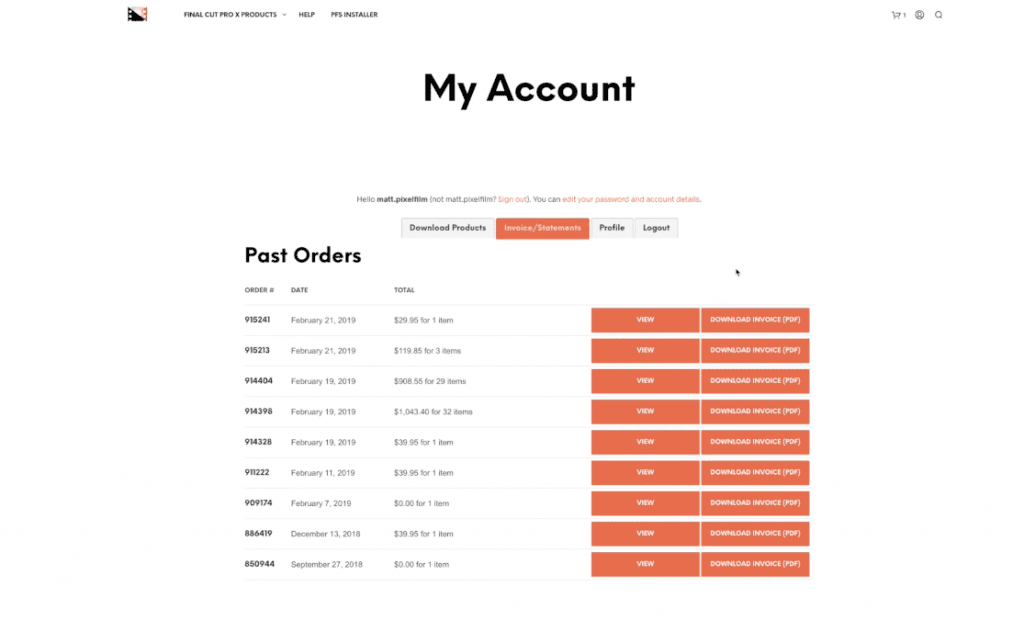 Step 3 – Composite Download Links
Once you click on the order you will be taken to the download links for the plugin. Here you will find links to directly download the plugin as well as all the composite footage for that plugin.