Installing Pixel Film Plugins
This help page is dedicated to installing Pixel Film plugins.
Step 1 – Running the Install
Our installer has been recently updated so it will no longer require a restart but it will suggest one. We recommend restarting your computer before running our installer to ensure a successful installation. Also, be sure that there are no other applications running. After all other applications are closed, simply double click the installer and begin the process.
NOTE A: An internet connection is required to install our plugins. They cannot be installed offline.
NOTE B: It's extremely important that you allow installer permission to your computer – otherwise the plugin will not install properly.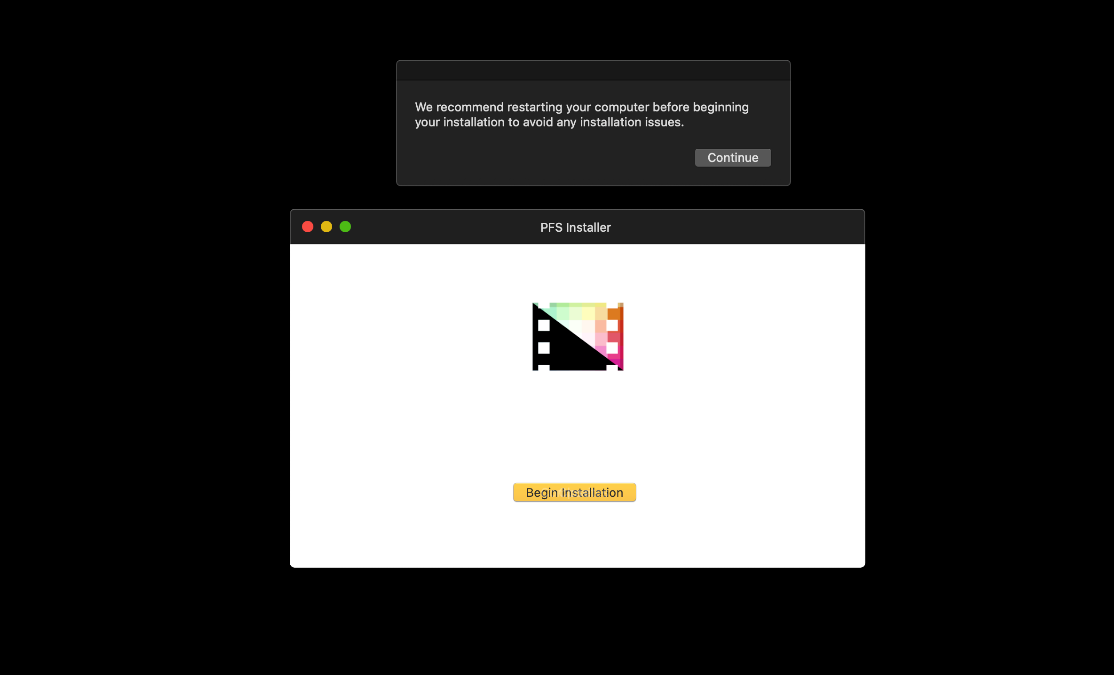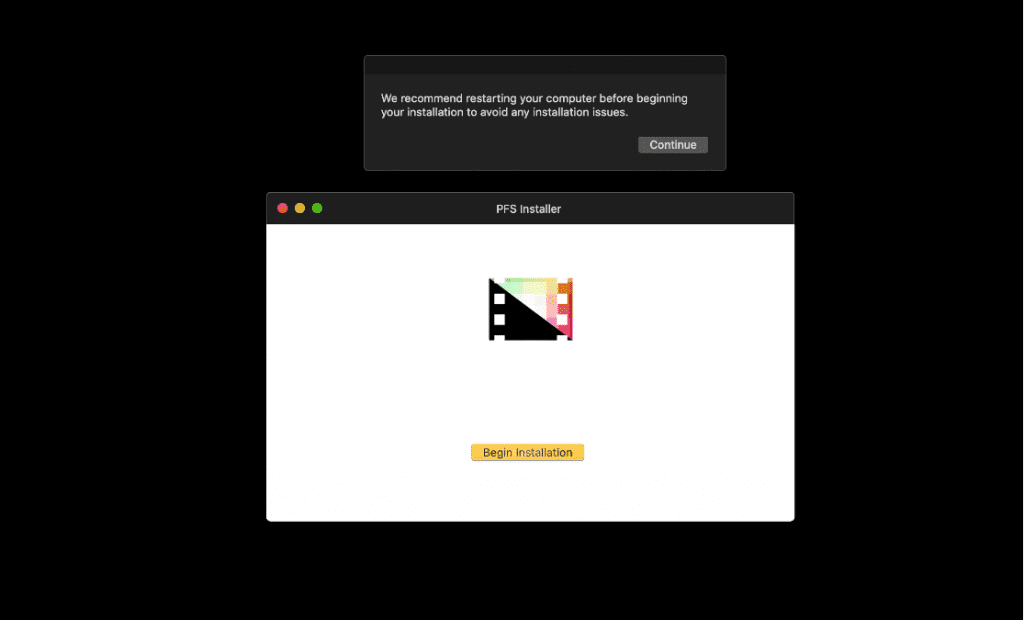 Step 2 – Secondary Install
For certain plugins, a secondary installer will pop up. Run through this installer until you see the success screen. Again, be sure to accept all permissions during this part. You will also be asked to enter in your computer password twice during this process and you may need to enter your e-mail as well to validate the plugin. After you recieve the installation success screen, open FCPX to verify that the plugin has installed successfully.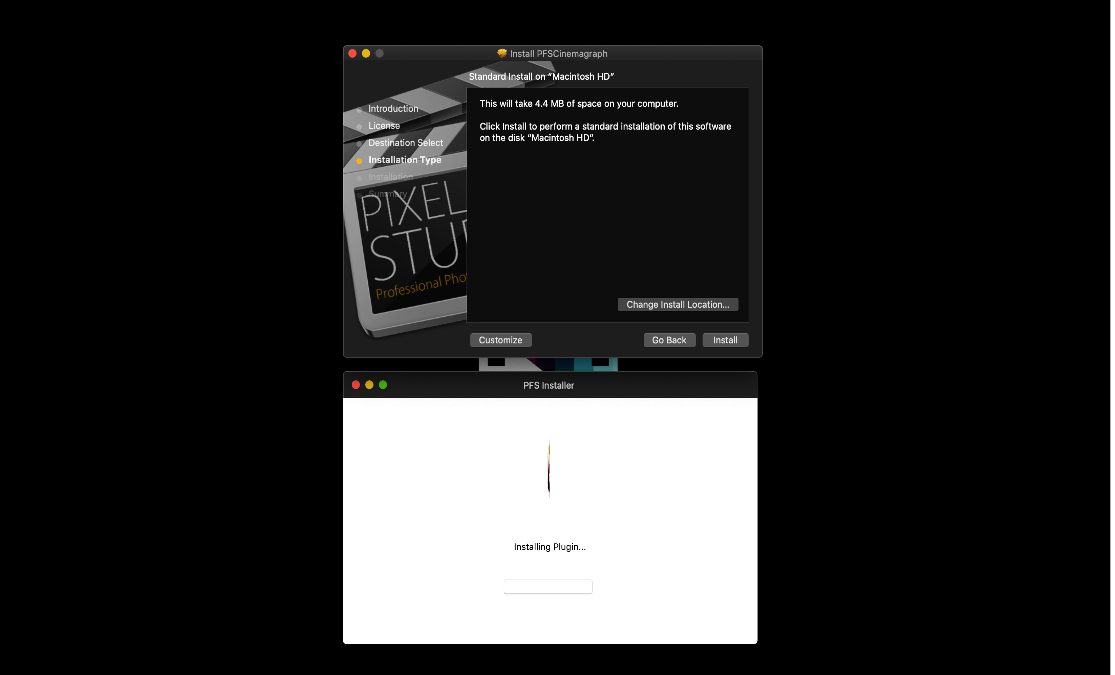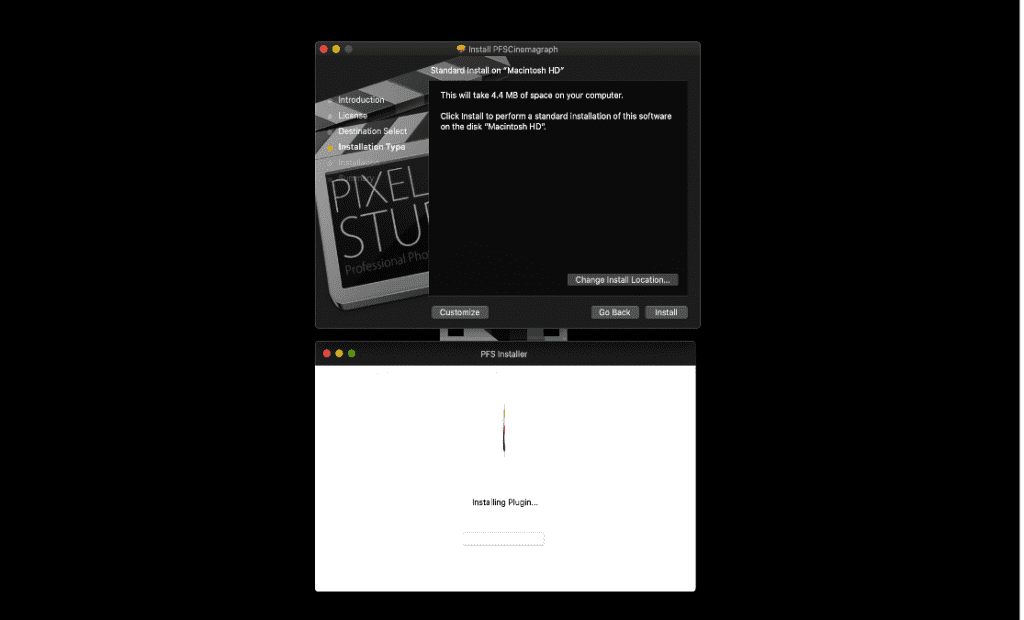 Important Notes
Do not manually extract the motion templates from the installer or place the entire plugin download/installer in your motion templates folder. The installer will place these files for you. Simply run the Double Click to Install and the plugin's motion templates will be installed into the motion templates folder automatically. It is recommended that you run a plugin installer from either the downloads folder or from your desktop on your internal hard drive.
We highly recommend that any external hard drives are disconnected before running the installer.
Please make sure that you do not have any applications, firewalls, or antivirus software open or running that may interfere with the installer's connection to the internet.
Updated Plugins
When a product is updated, you will need to re-download the plugin from your account or the PFS App once more. Please be sure to remove your previous download of the product installer to make sure you aren't reinstalling an older version. Before re-downloading, you will want to make sure to check the System Requirements on the product page to make sure that you meet the minimum requirements needed to run the plugin. If newer versions of the MacOS or Final Cut Pro are required, you can update these for free in the System Preferences and App Store respectively.