E-mail Not Validating?
If you are getting the wrong email address error, it may be because you are using a different email than what you listed on the purchase for that plugin. On your downloads page, check the email next to the product to make sure you are using the correct email address or a validation limit could have been hit.
Step 1 – E-mail Not Validating
When installing a Pixel Film Product, you will be asked to validate that product through the e-mail you entered at purchase. If this e-mail is not entered correctly or if the wrong e-mail is being entered, the plugin will not install.
Note that your account email and your validation email are not necessarily the same. Next to each of your downloads, you will see the validation email required to be entered during installation. This email cannot be changed after the purchase; however, it does not affect your account. It only serves as a key to validate the plugin on your Mac.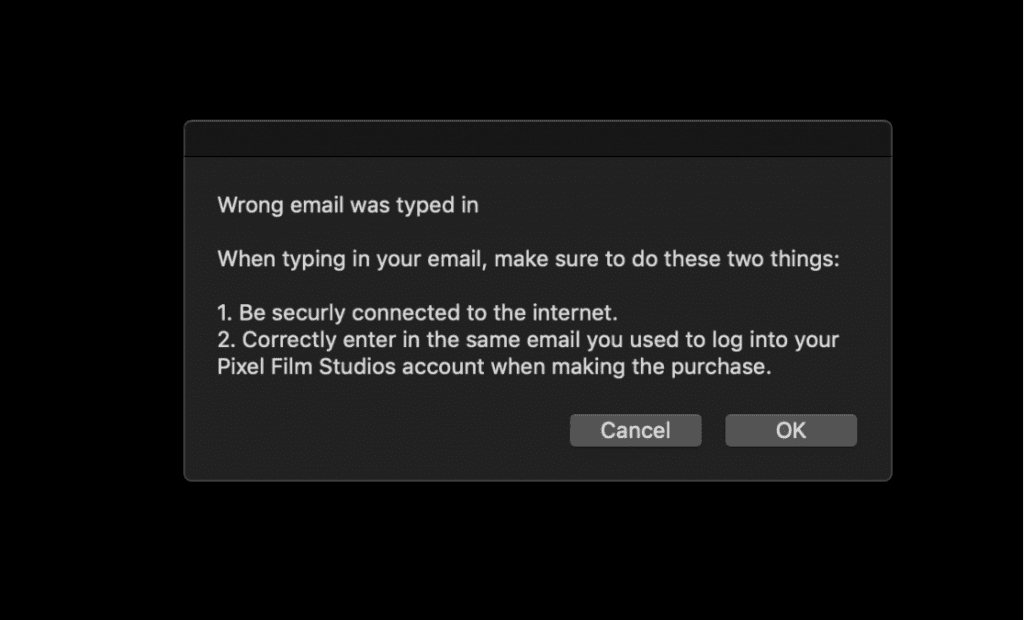 Step 2 – Verify Your E-mail
If you are seeing this error, we would suggest navigating to your account page on our website. Here, you will not only be able to re-download your products but you will also be able to see what e-mail is tied to that plugin.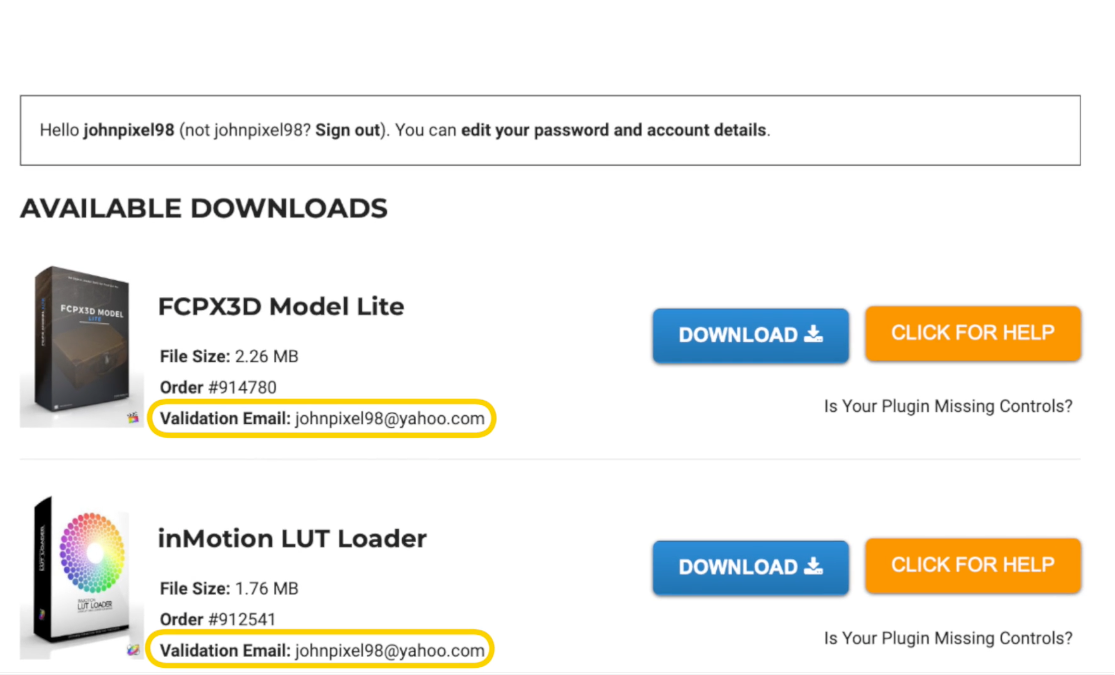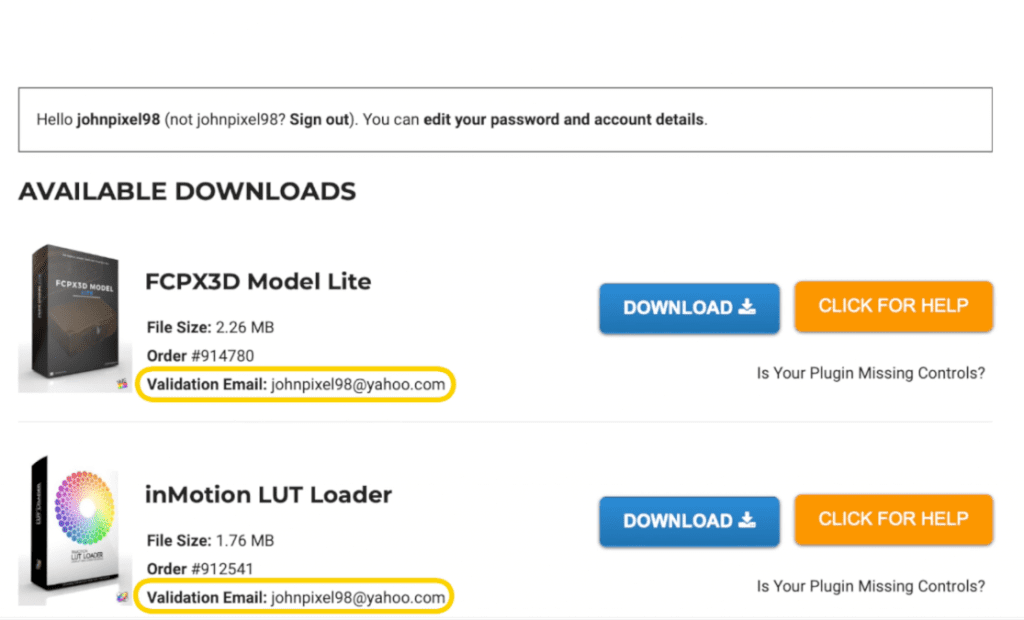 Step 3 – Entering in Your E-mail
Once you have verified your e-mail, we would suggest simply copying and pasting it from your account page directly into the dialogue box.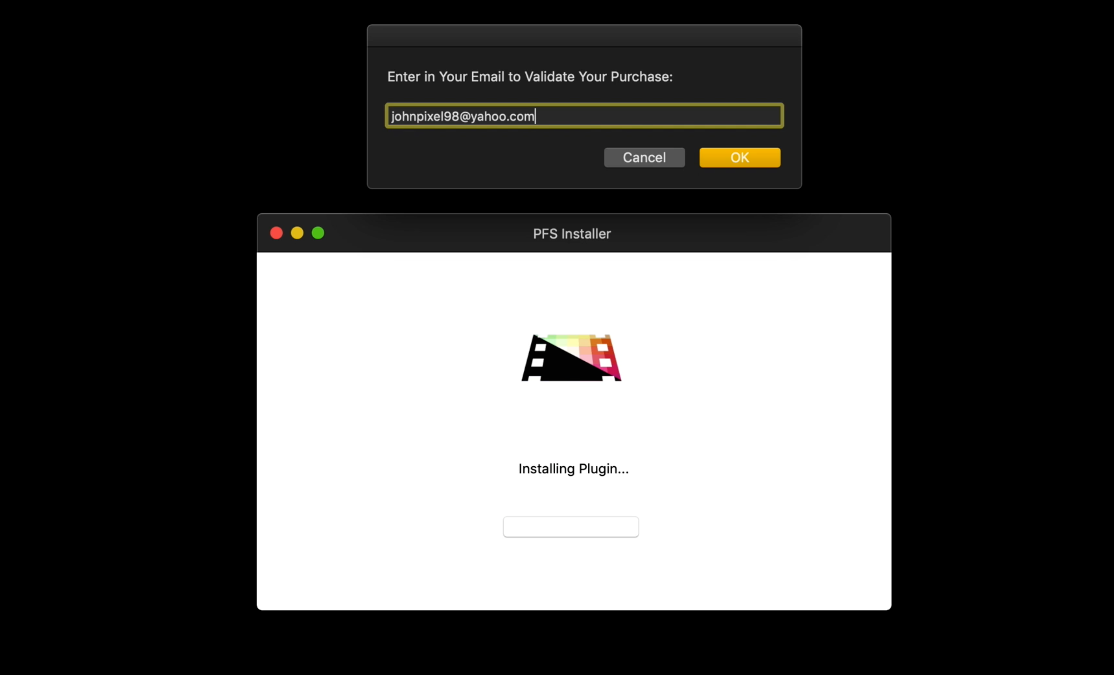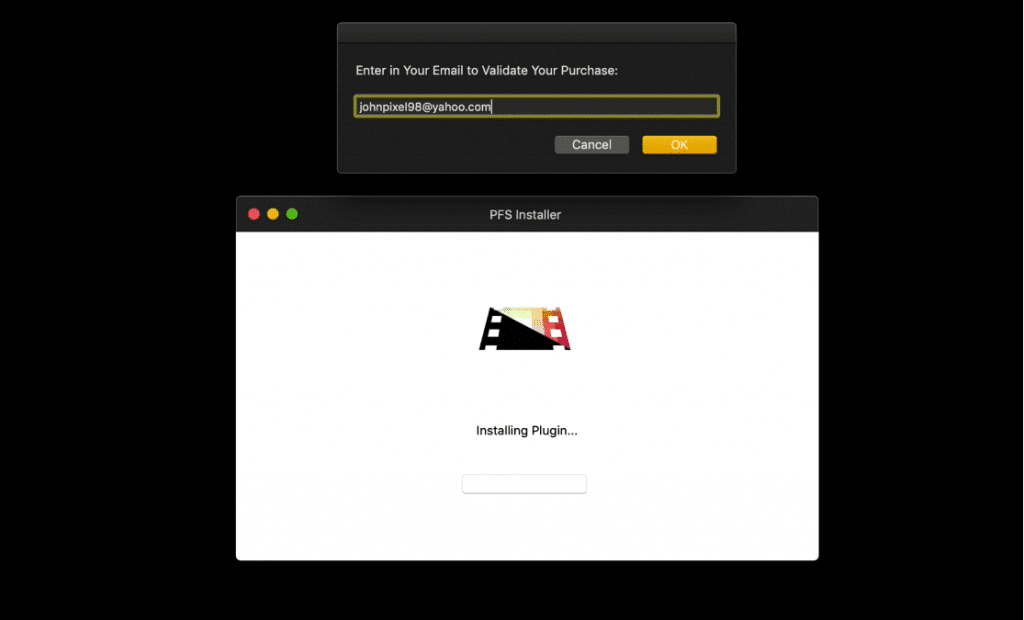 Step 4 – Still Getting an Email Error
If you have entered the correct email but are still getting the wrong email error, you could be encountering a Validation Limit.
Email Validation Limit
In the case a plugin is installed more than 5 times, you may get a validation limit error. This can be reset by contacting our customer service so long as you only have the plugin installed on up to and no more than 3 computers.