Finding Plugins
Browsing the Pixel Film Studios website is easy!
Step 1 – Our Home Page
On our home you will see our main featured product as well as four main categories of plugins, Transistions, Effects, Tools and Text.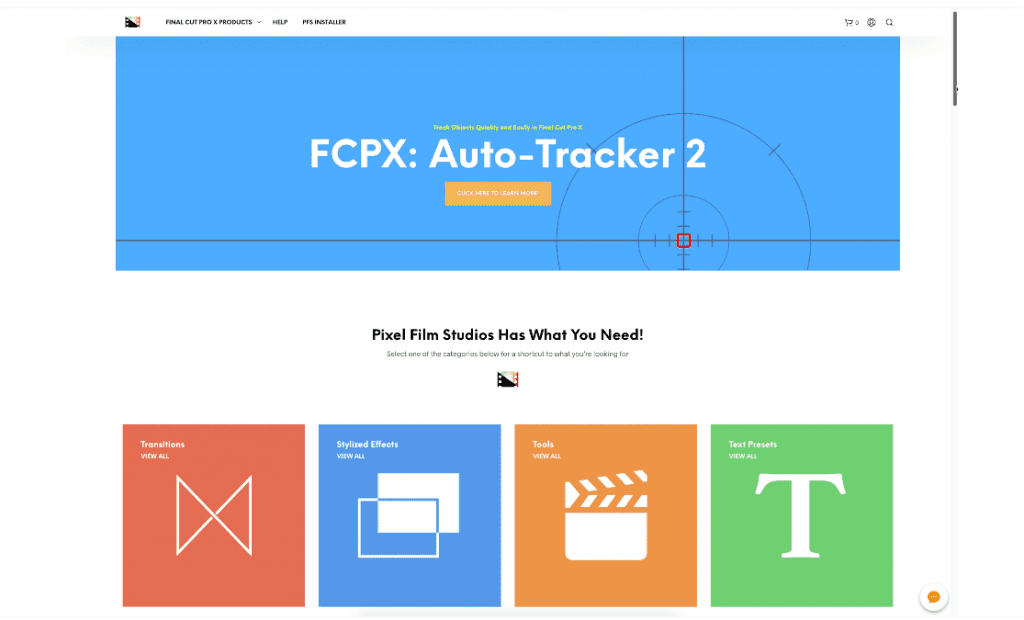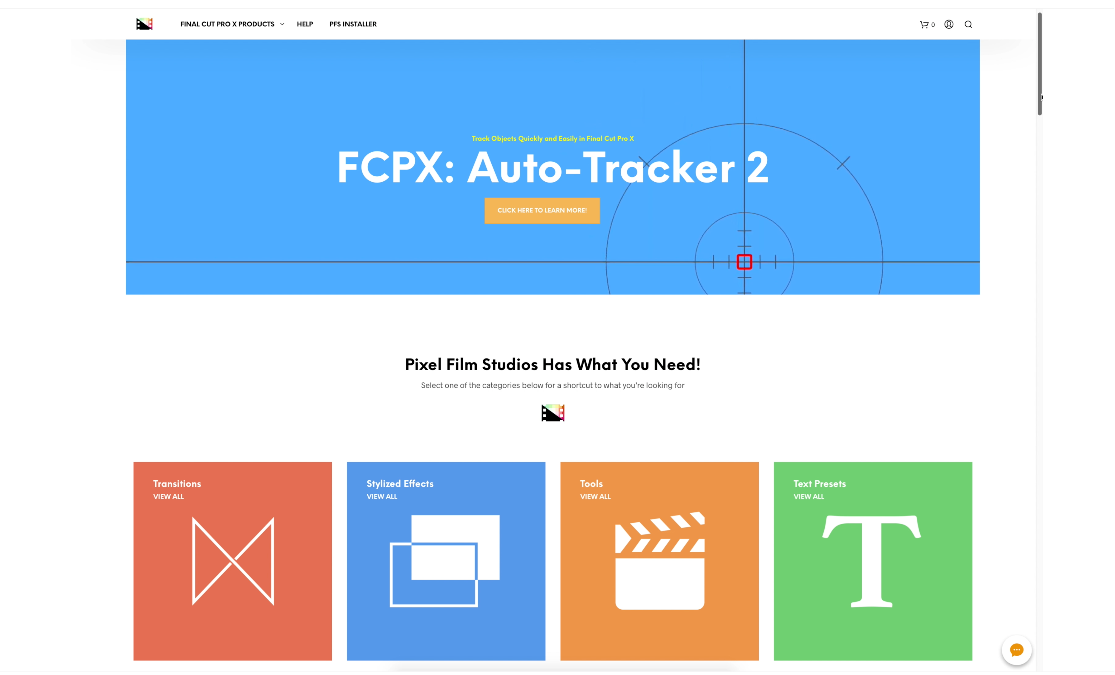 Step 2 – Headers
If you hover over the Final Cut Pro X Products header at the top of the home, you will see additional sub categories for our plugins.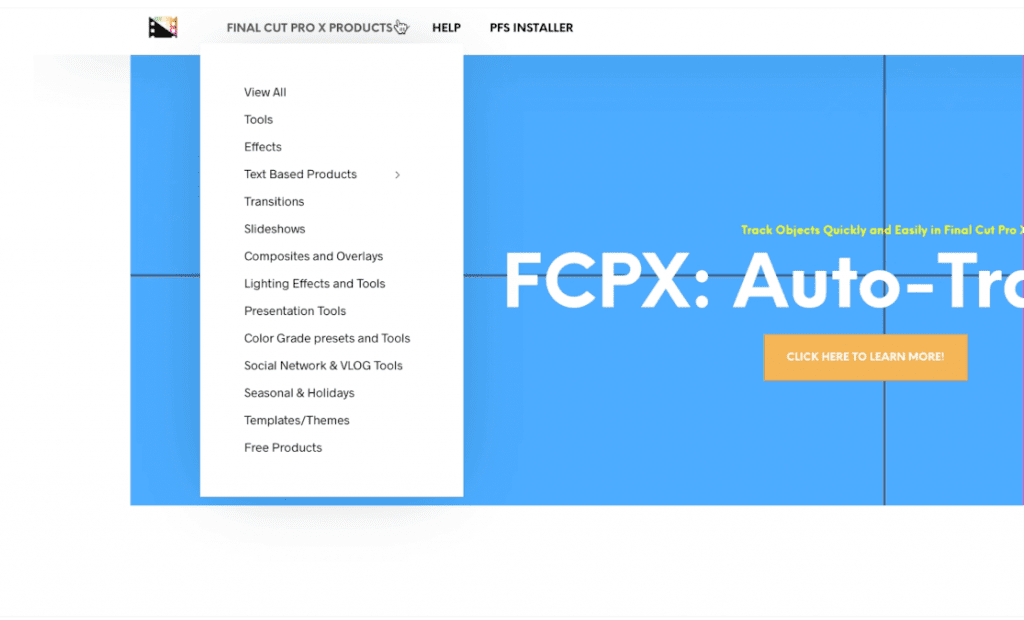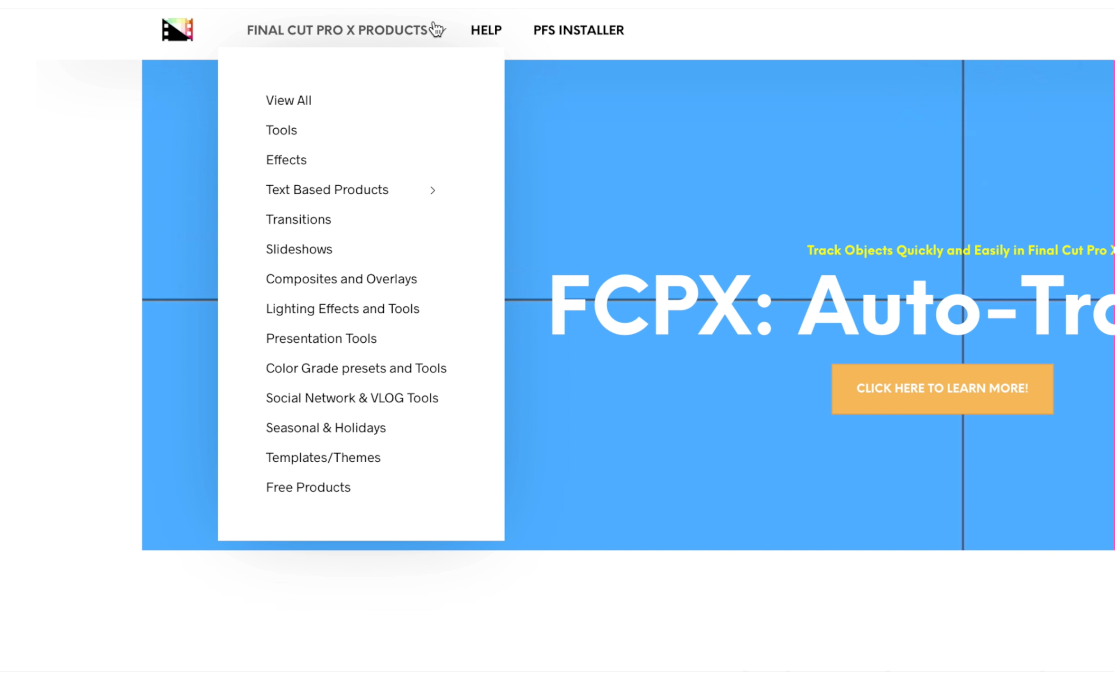 Step 3 – Featured and New Products
Below you can find our most popular products in the Featured Final Cut Pro X section.  Towards of the bottom of the home page you can view products by four featured styles as well as see our most recently release products.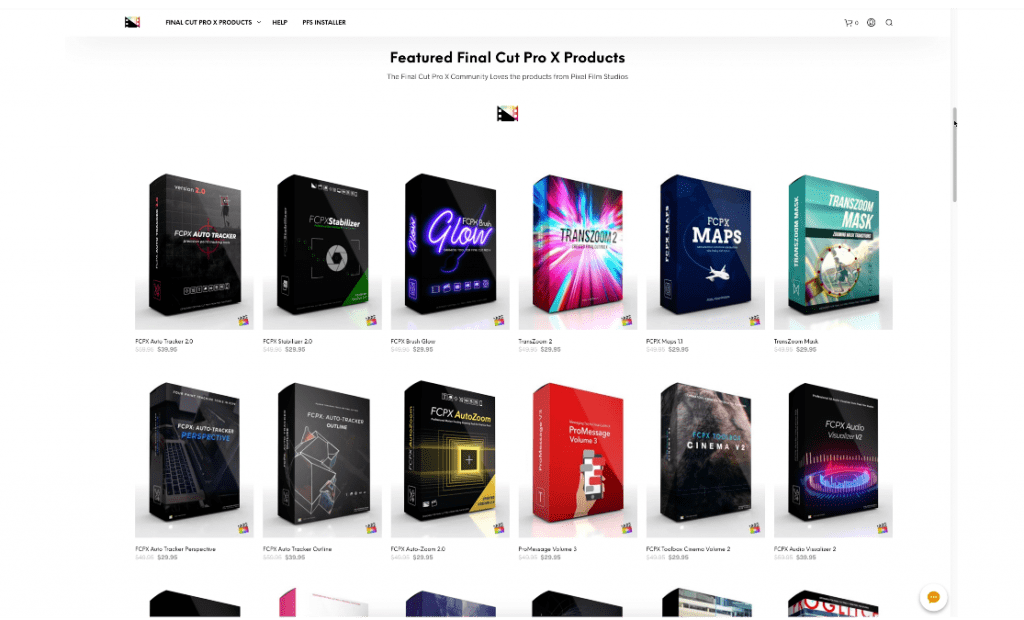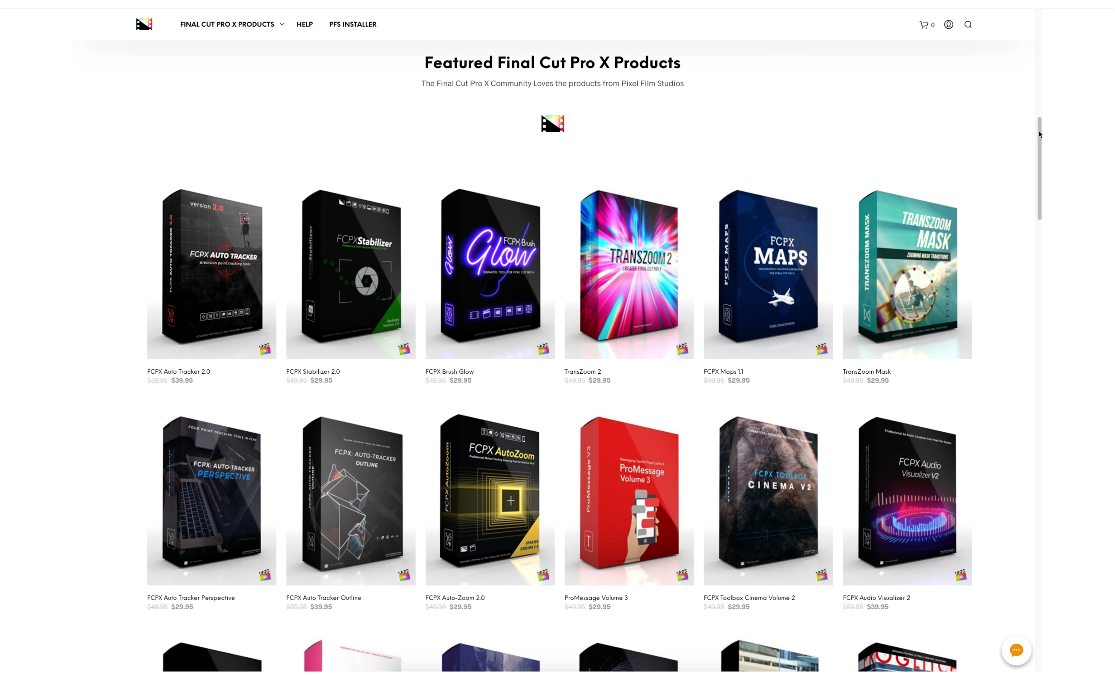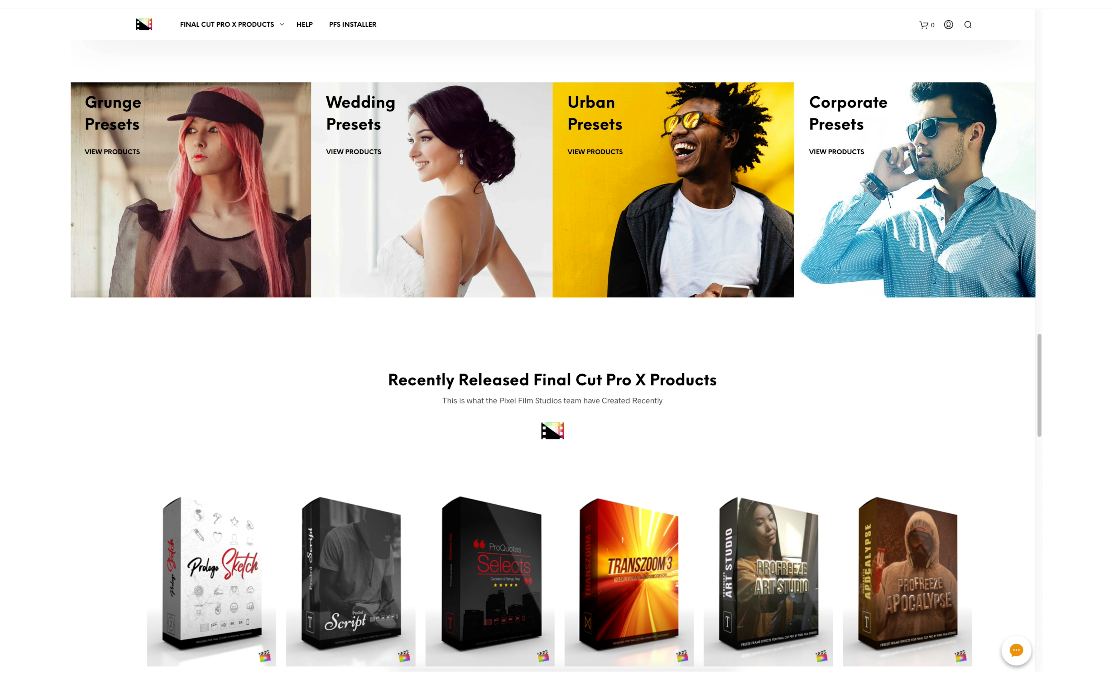 Step 3 – Browsing Products
Once you click into a category or theme you will be brought to a browsing page with all of the products listed within that category. Whatever category you are currently viewing will always be alabeld on the top of the page, withe the sub category listed below it. On the left hand side you will see more subcategories to help narrow your options. If you hover over a product you will see a small preview of the pomotional ad for the product – displauing the product's capabilities.