Downloading an Invoice?
Looking to download your invoice? This help page is dedicated to this topic.
Step 1 – Account Page
When on your account page, you will have an option to download your invoice directly from the drop down menu when clicking on the plugin.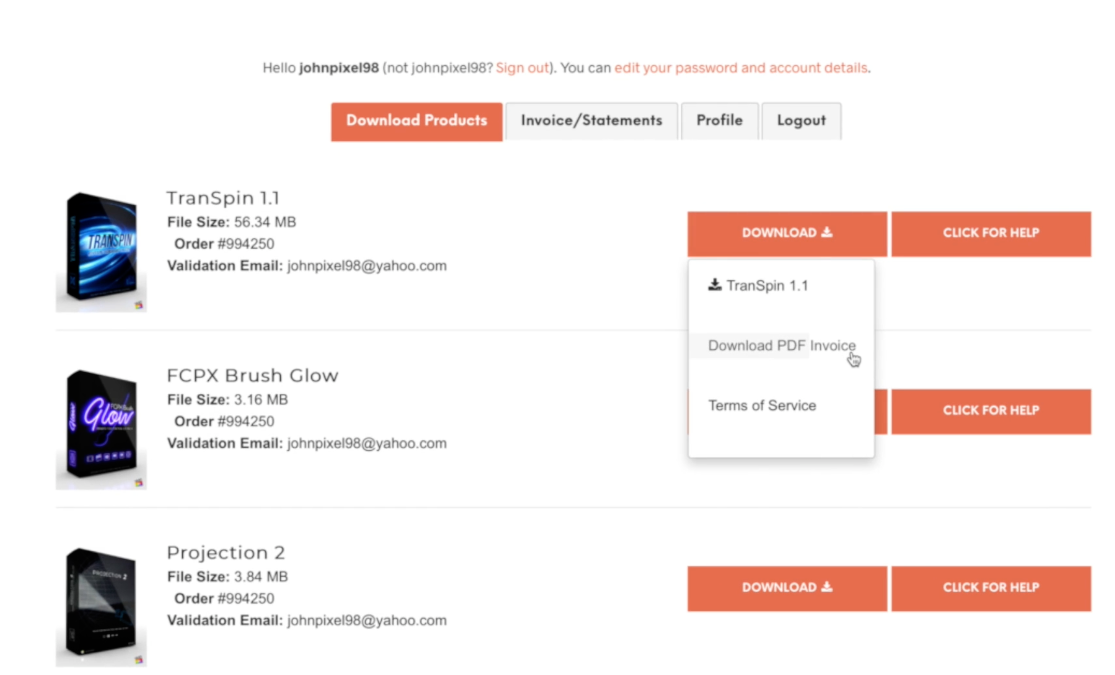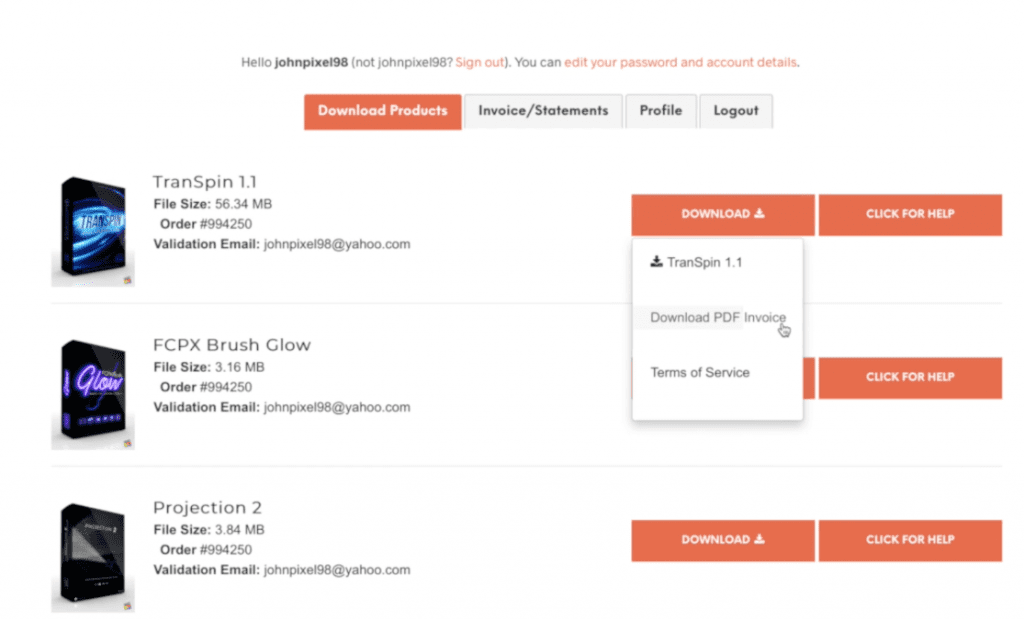 Step 2 – Invoice Page
Another place to find the invoice is by clicking on the "Invoice / Statements".
On this page you will see a direct download link for the invoice tied to the order.
Note: Since Pixel Film Studios moved websites in early 2018, only invoices from 2018 or newer are stored on the site. If you are looking for an invoice from 2017 or earlier please contact customer support.