How to Locate Your System Specs
Different products in our store may have different system requirements. Here, we will show how to locate and check your system specs.
Step 1 – Getting to your System Specs
From the Apple menu  in the corner of your screen, choose About This Mac.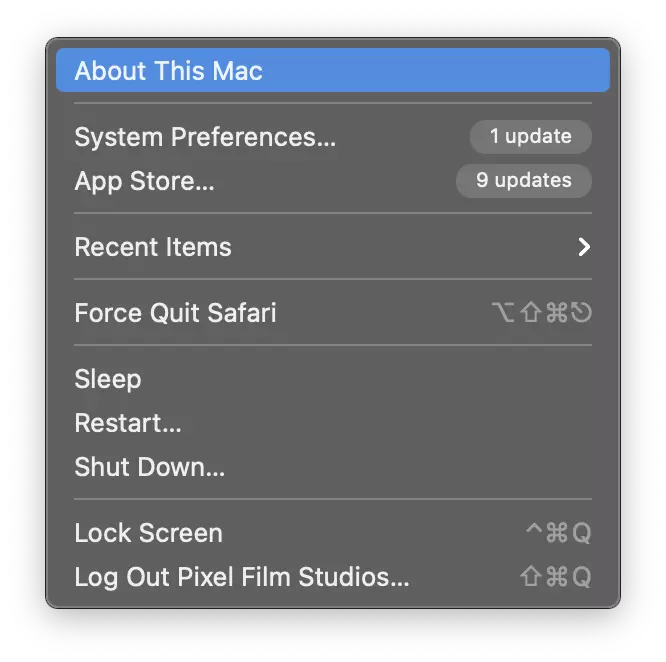 Step 2 – Your System Specs
Once you locate your system specs, here's how to interpret the information. Below your MacOS Title, you will see your Mac Version Number. The other two important specs are your memory and graphics capabilities. Always be sure to check these two and then compare them to the recommended system specs for the plugin you are interested in purchasing.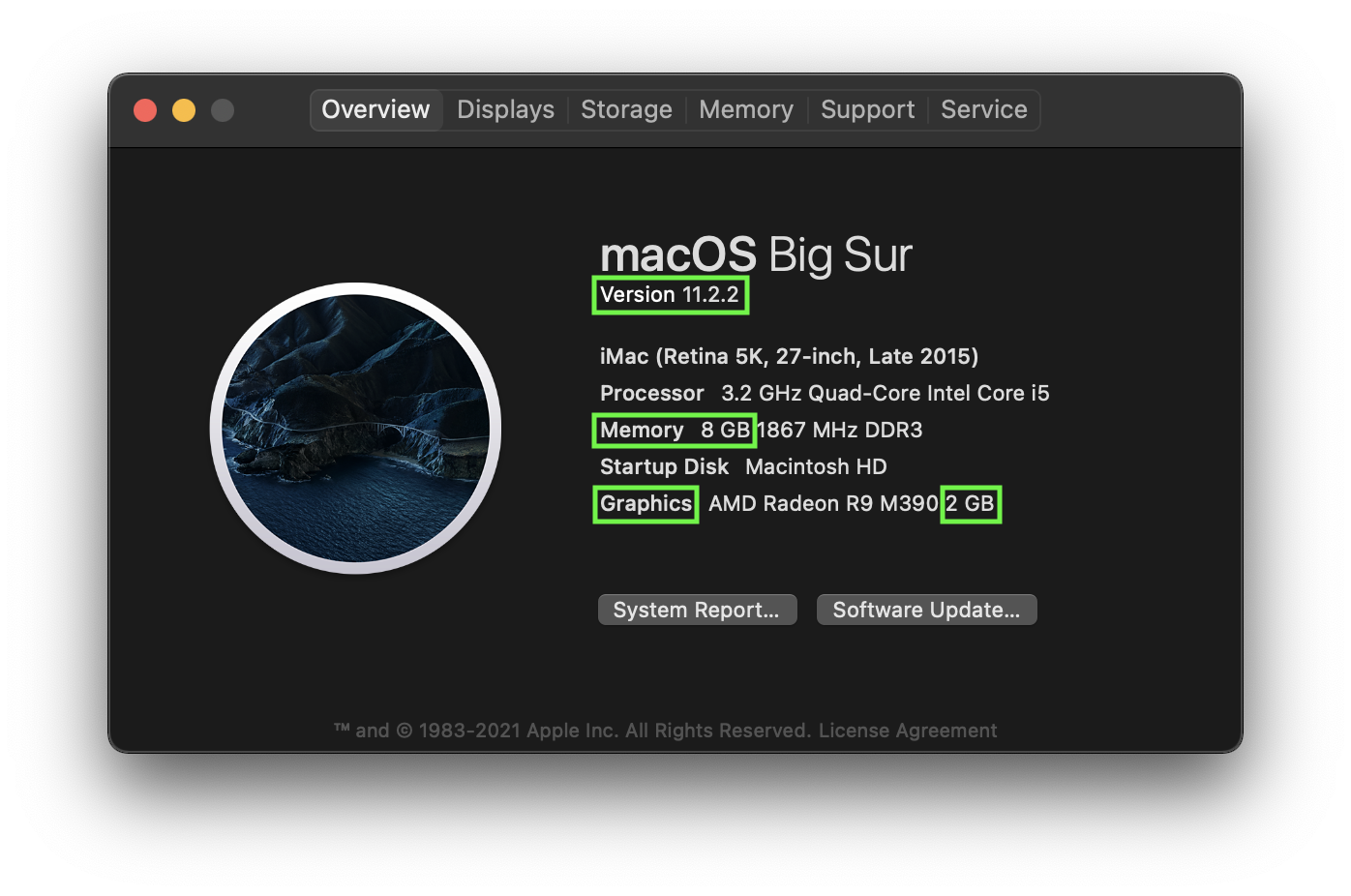 Updating the MacOS
If you don't meed the minimum requirement for the MacOS you will need to update you MacOS to use a plugin.
Before You Update
We strongly recommend backing up your Mac before updating. Then follow the steps below to find and install any available software updates or upgrades.
Step 1
From the Apple menu  in the corner of your screen, choose System Preferences.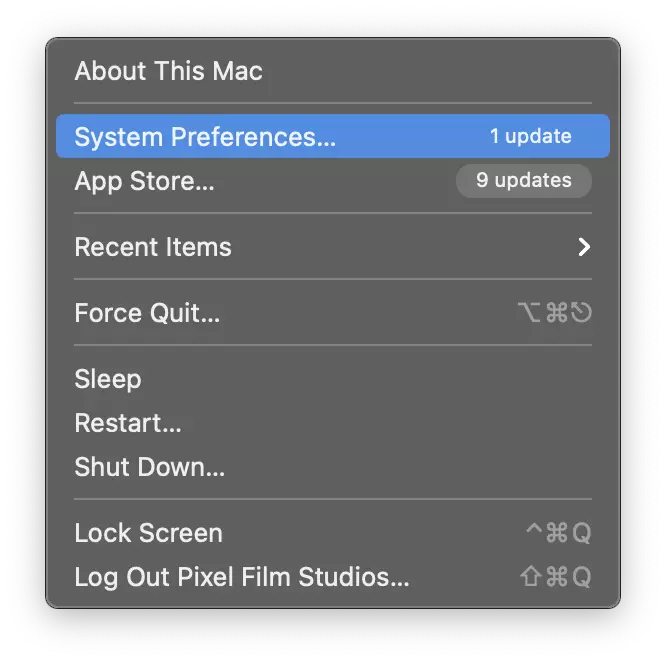 Step 2
In the System Preferences window, click Software Update.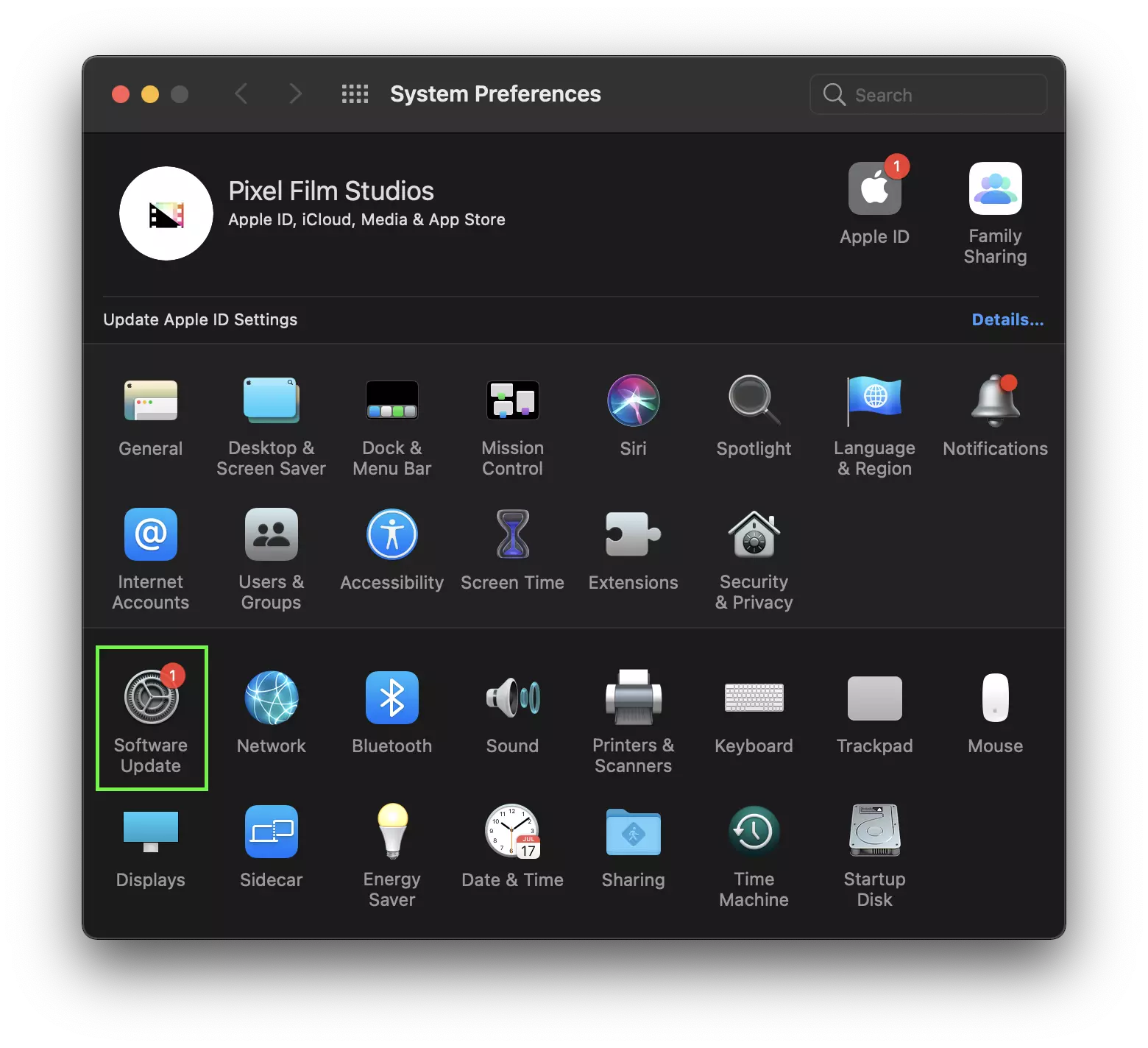 Step 3
In the Software Update window, click Update Now or Upgrade Now.