FCPX Maps 1.1
Geographic Location Generators for FCPX
Generate a detailed point-to-point map animation by entering start and end locations using FCPX Maps. Create close-up maps that display real cities and streets of any location in the world, or zoom out to show travel from country to country. Adjust maps in 3D space to get dynamic angles and add additional points to display stops along the way.
FCPX Maps uses a third-party map generating website known as Mapbox.com. You will be required to create a free account to operate this plugin.
This plugin requires Final Cut Pro 10.4.5 and Mac OS 10.13 or higher.
This plugin requires Administrator access on an individual's Mac in order to use all associated controls.

What is Included in Version 1.1
.
.
3D Path Controls
Create a fully customizable 3D path.
.
.
Improved Performance
FCPX Map is faster than ever before.
.
.
New Interface
With the new and improved interface users have complete control over creating multiple points and moving them to a new location.
.
.
6 New Map Styles
Select from various map styles such as streets, outdoors, light, dark, satellite, satellite streets, ice cream, wham, desert planet, vintage, north star, and moonlight.
Geographic Location Generators with FCPX Maps
Generate Detailed Maps
To use FCPX Maps, simply enter in locations for both the start and end point, set the zoom level, and hit the Generate Map button. FCPX Maps will automatically create a map and animation that moves from one point to the next. There are six available map styles in this package: Street, Outdoor, Dark, Light, Satellite and Satellite Street.
.
.
Create Additional Path Points
Create additional stops in a path by adding new points. To add a new point, just hold the shift key and click on the path. Drag the new point to a desired location. Users can create a dynamic travel display by placing new points on additional cities and areas. Hit the Clear Path button to remove extra points.
.
.
Three Dimensional Map Control
Editors are given a variety of 3D camera functionality with controls like position, rotation, depth of field, and control over the apex of the path. FCPX Maps is set to link the position of the camera to the path by default, but users can uncheck this if they would like to manually position the camera.
.
.
Add Your Own Media
FCPX Maps includes a drop zone indicator that moves along the generated path. Users are able to upload their own media into the drop zone. Add images like planes, boats and cars to denote modes of transportation. Any media can be applied. 3 reflective drop zone and text layers are also included so that users can mark points with logos, photos, text and animations.

Installing FCPX Maps
.
.
.
.

.
.

.
.

.
.
Additional Information:.
.
How to name motion template folders: Click Here for a Video Tutorial.
.

.
FCPX Maps 1.1 Tutorial

.
Maps Creation Lesson
This tutorial shows users how to create maps using FCPX Maps. This 4 part tutorial shows users how to set up maps, use 3D scene camera controls, set path points, and add media.

Frequently Asked Questions
.
.
Where do I find this Plugin Inside FCPX? 
.
.
.
.
.
How do I apply this plugin?
.
.
.
How do I add extra points to the mask?
.
You can add additional points by holding down "Shift" and click on a location to add a new point to the path.
.
.
How do I get the airplane graphic used in the promo video?
.
The airplane graphic is a stock photo from shutterstock.com. You can apply any image you would like to the drop zones that are incorporated into this plugin. Please refer to the tutorial tab for video instructions.
.
.
Why am I not getting the prompt to enter my API Access Token?
.
If the prompt to enter your access token is not appearing then this means that your Motion Templates folder is missing your "Generators.localized" folder, causing the installer for FCPX Maps to hang and never finish.

To remedy this, please locate your Motion Templates folder found within the Movies folder located on your Mac's main hard drive.

From there, right click and select "New Folder" and be sure to name it correctly: "Generators.localized".

Once it has been made and correctly labeled, run the installer for the plugin once more then you will receive the prompt for your token.
.
.
I am missing an input for Location 1 and Location 2, what is happening?
.
If you are missing controls for Location 1 or Location 2 within the inspector window for this plugin please verify that you are first on the most recent version of Mac OS. These missing controls will be a common issue experienced by individuals who are attempting to operate this plugin on OS 10.11 El Capitan.
.
.
My export is jittery, what can I do?
.
If your export is jittery this can be caused by a few things:

Attempting to adjust the camera positioning while the "Link to Path" is enabled will cause camera jitter.

Exporting the project as anything other than a Master File can also cause jitter.

If you find that you are experiencing jitter with the map's path try re-enabling the "Link to Path" control as well as regenerating the map.
.
.
Why is my FCPX spontaneously closing when generating a Map?
.
If your FCPX is crashing after attempting to generate a map this can be caused by only two very specific things.

1) The first will be because of the API Access Token not properly being inputted during the initial installation of the plugin.

2) The other will be due to having the "Zoom Level" set to 3 and "Extend Map" set to 1.

This is a combination that is impossible for Maps and FCPX to compute and will result in crashing.
.
.
What is the difference between Offset Linked Position and Manual Camera position?
.
The offset linked position is when you have the camera linked to the path and want to offset the position from the framing of the path. The manual camera position is for when the camera is not linked to the path.
.
.
How do I get the additional drop zones to face the camera?
.
There will not be a control for these additional drop zones that will automatically have them face the camera. Instead, you will need to select the dropdown arrow next to "Rotation" under the "Environment Drop Zone" controls then adjust the "X" Rotation to have the drop zone face the camera.
.
.
How do I add points to a 3D map?
.
Currently, only the 2D map will allow for additional points to be added to the map by pressing "Shift+Click". An update for the 3D map is currently in the works.
.
How do I get the Maps Generator to stay on screen longer before and after the animation?
.
If you want the generator to stay on screen longer at a specific spot you can utilize a freeze frame by moving the playhead in FCPX to the spot you want, have the generator selected, and press Option F to create a freeze frame. Keep in mind, once the freeze frame has been created you may have it last as long as you want.
.
.
Why does the line animation appear to be slow and jagged?
.
Extending the Maps generator in your timeline after Mapifying can cause the line to appear jittery. Extend your Maps generator to the length you want and then click Mapify. This should ensure the line animation looks smooth.
.

Minimum Requirements
.
.
Component:                                   Requirement:
..
Final Cut Pro:                                   10.4.5
..
..
macOS:                                            10.13
..
..
Graphics Card:                                 2 GB
..
..
Ram:                                                 8 GB
..
Example Requirements Below
..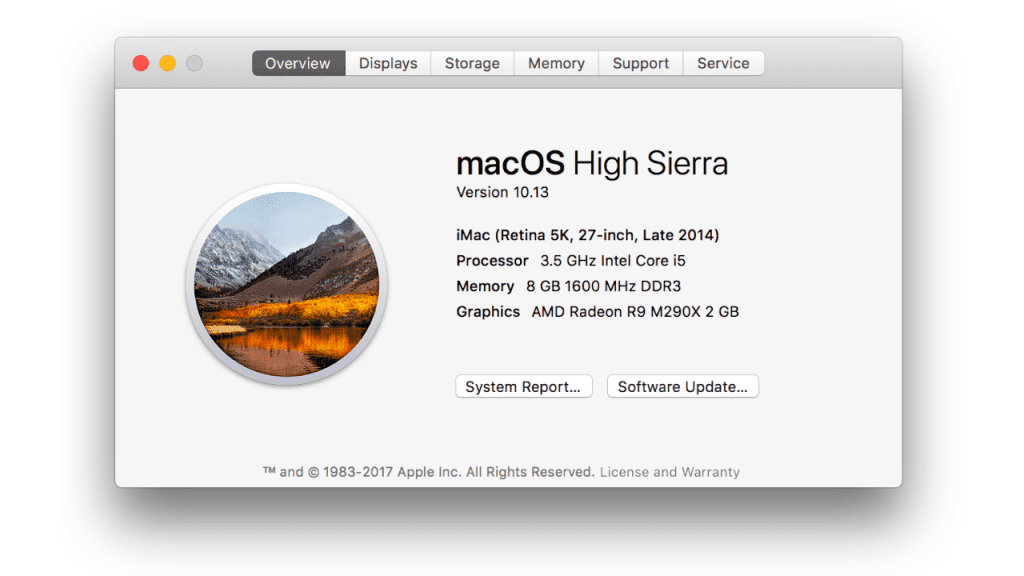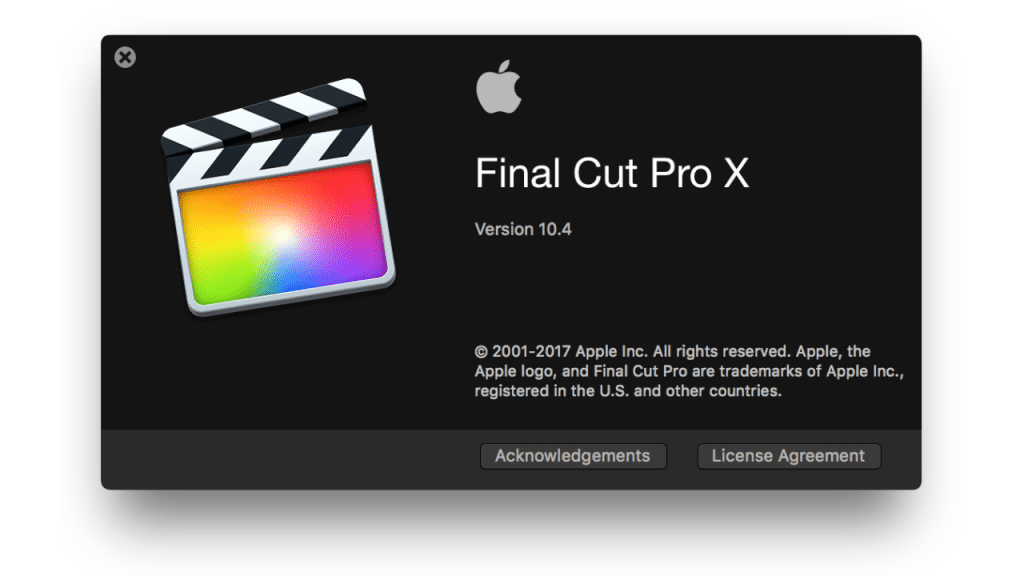 ..
.
Plugin Running Slow? Follow These Steps

.
.

.
FCPX Maps Troubleshooting

.
Is your plugin missing controls??
Watch this video to find out why
.
.
Additional Information:
.
How to name motion template folders:
Click Here for a Video Tutorial.
.

.
After clicking on the "Generate Map" button, this pop-up appears.
.

.
Why is this Happening:
This may be happening for several reasons.
An API Access Token was not input upon installation.

Part of plugin was not installed successfully.
.
What is the Solution:
Run the installer again, and input the API Access Token when prompted.
If you are still getting this message after inputting the access token you will need to uninstall the reinstall the plugin. These instructions are located in the installations tab. When reinstalling, make sure FCPX is closed. Restart your computer after installation then open Final Cut Pro
.

.
Upon playback in FCPX, the scene is flashing and/or stuttering.
.
.
Why is this Happening:
The playback in Final Cut Pro X is not accurately reflecting what will be exported.
.
What is the Solution:
Reboot Final Cut Pro X and then click the Generate Map button once more.
.
.

.
Can't find the plugin after installation?
.
Why is this Happening:
Scenario 1: The plugin is not properly installed.
Scenario 2: The plugin is properly installed, you may be looking in the wrong section in Final Cut Pro.
.
What is the Solution:
Scenario 1: With Final Cut Pro closed, run the installer until reaching the successfully installed message. Now restart your computer and open Final Cut Pro.
Scenario 2: Search the FAQ section on the product page to see where the plugin is located. Now search this section in Final Cut Pro to locate the plugin.
Click Here Learn How to Search Final Cut Pro X Libraries
.

.
I installed FCPX Maps and see a red screen similar to this.
.

.
Why is this Happening:
This means that Final Cut Pro is currently out of date.
.
What is the Solution:
Update Final Cut Pro. You can update by going to the app store.
Click Here to Watch Troubleshooting Video

The plugin is crashing when I generate a map. This is this happening?
.
This means that the access token was not input correctly or not input at all. Make sure when inputting the access token that you are copying and pasting from google chrome or else the token will not copy properly.