ProBleach
Desaturated Color Grade Presets
FCPX users can take total control over the desaturated looks in their film like never before with ProBleach from Pixel Film Studios. With over 50 customizable presets, editors can calibrate the tint, levels, saturation, vignette, and wash to get exact bleached look they want for their film in FCPX.
Color Grading with ProBleach in Final Cut Pro X
---
Ultimate Desaturated Looks
ProBleach comes equipped with over 50 customizable color grade presets, ProBleach is the ultimate desaturation plugin for Final Cut Pro X. From contemporary fashion to sepia to film noir, ProBleach can match the look and style of several film eras.
---
Film Noir Presets
Pixel Film Studios is on the case. With dark dramatic shadows and sharp contrast, FCPX users can recreate the cinematic look and style of a 1940's Hollywood crime drama with the Film Noir presets included with ProBleach.
---
Sepia Tone Presets
With the Sepia tone presets, ProBleach can imitate the look of photographs taken in the late 1800's. With a few clicks of a mouse, users can make their film look like it was developed with silver-based chemicals.
---
Vintage Presets
With washed blacks and muted colors, ProBleach users can make their film a blast from the past with the Vintage desaturation presets. Then using the easy-to-use controls, editors can go from instant vintage to hipster retro in a few clicks of a mouse
---
Includes a Variety of Add Ons
ProBleach comes with a variety of different add ons that will take your project to the next level. After selecting a color grade preset, users can add a custom vignette, film grain or blur to their film. ProBleach comes fully loaded with overlay add ons that editors can use to complete their desaturated looks.
---
Designed for Final Cut Pro X
ProBleach was professionally designed to work seamlessly inside of Final Cut Pro X. As a FCPX effect, ProBleach plugins can be dragged and dropped onto your footage with ease and previewed in real time without rendering. With easy-to-use controls that can be found in the FCPX inspector, you can calibrate your settings in a few clicks of a mouse.

Learn how to Install Plugins
.
.
.
.

.
.

.
.

.
.
Additional Information:.
.
How to name motion template folders: Click Here for a Video Tutorial.
.

.
ProBleach Tutorial for Final Cut Pro X
Learn how to create and customize desaturated presets with the ProBleach Lesson.
---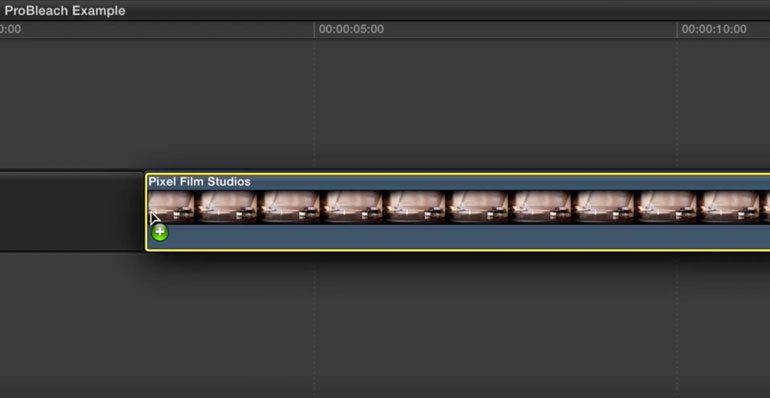 STEP 1 - Preparing the Timeline
Let's begin by selecting our footage from the FCPX media library. Then Locate ProBleach in the FCPX Effects library. Scan through the presets and choose a style that works best for your project. For this example we will be using the Noir 2 preset. Click and drag the effect directly on top of your footage. Select your media and go to the Inspector Window.
---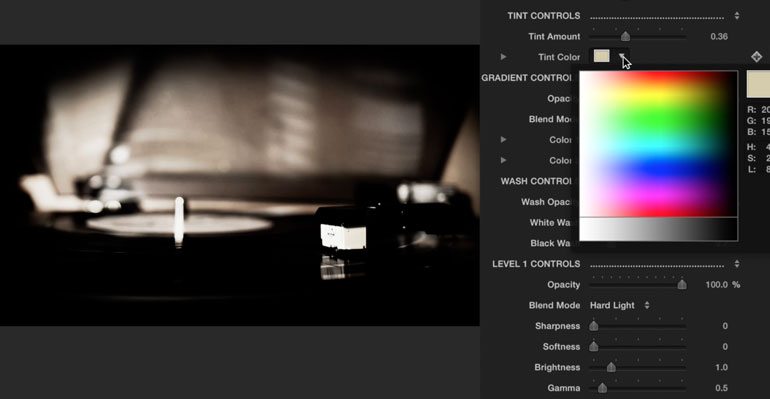 STEP 2 - Tint Controls
Now let's start adjusting the Master Saturation slider. Next begin adjusting the tint amount and tint color.
---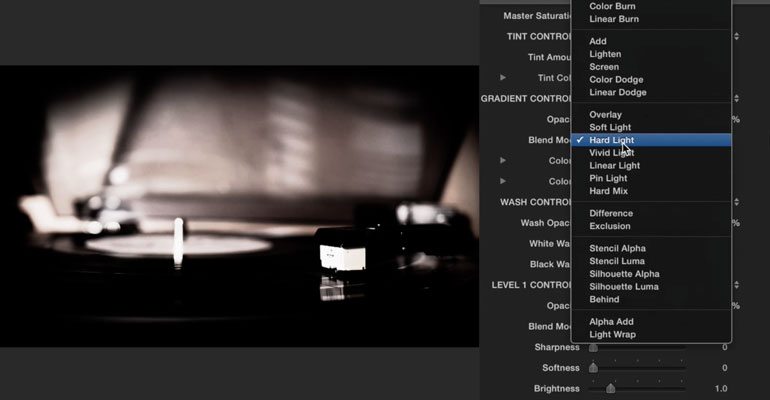 STEP 3 - Gradient Controls
After adjusting tint you can move on to the Gradient Controls section. First adjust the opacity slider. Then select from e a variety of blend modes. Once you have a blend mode selected you can then choose two colors for the gradient.
---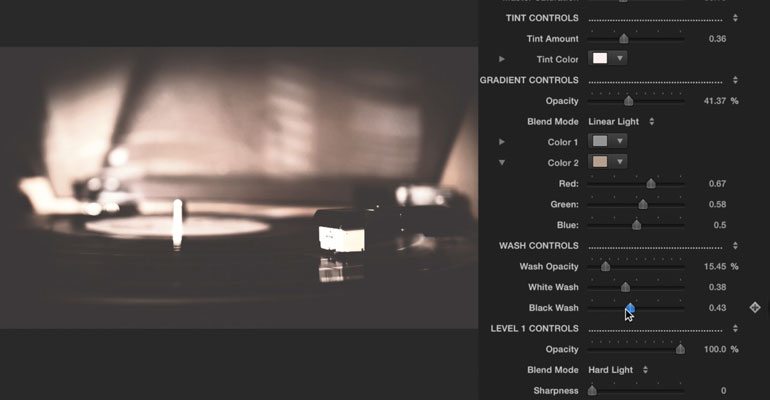 STEP 4 - Wash Controls
Next we will adjust the wash opacity in the wash controls section. Then adjust the white and black wash sliders. The white and black wash sliders control the whites and blacks in your media.
---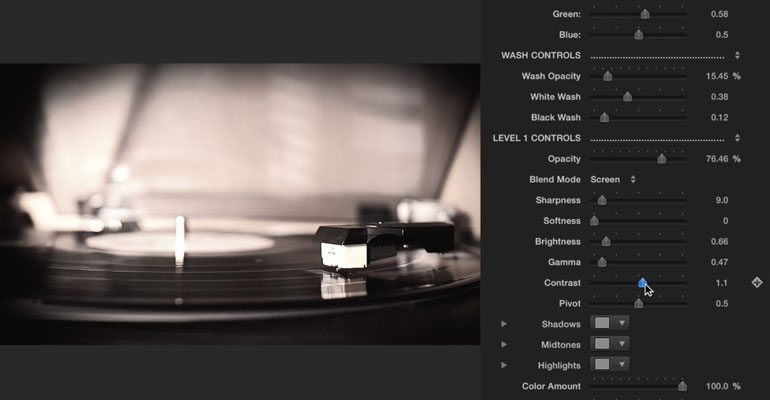 STEP 5 - Level 1 Controls
Now let's move down to the Level 1 controls section. Start by adjusting the opacity slider and selecting a blend mode. Then adjust the sharpness, softness, and brightness sliders. Once you have those sliders customized to your liking move on to adjusting the gamma, contrast and pivot slider. The Pivot slider sets the point around which the contrast is adjusted. Next you can choose individual colors for the shadows, mid-tones and highlights in your media. After selecting the individual colors you can then adjust the color amount and saturation sliders. Once you have the Level 1 Controls section you can continue on making the same adjustments in the Level 2 Controls section.
ProBleach Frequently Asked Questions
---
Where do I find ProBleach?
Once the installation is complete, you can find ProBleach in the FCPX effects library.
Troubleshooting ProBleach
---
I am getting a Red Screen with a Yellow Exclamation Point, how is this fixed?
This usually occurs due to either an Installation error, or its just that your FCPX version is out of date. You can upgrade, its simple and usually free in the Apple App Store. If your operating system is out of date, that may need to be updated first, in order to update the other relying software.
---
What Version of FCPX does this require?
You will need to make sure your version of the software is updated to at least version 10.2.1, and this may require an OS update, which should be available for free in the App Store.