ProLuma
Professional Light Extractions
Extract the light out of your image and manipulate it in Final Cut Pro X with ProLuma from Pixel Film Studios. This collection of 50 light control presets gives you total control over the color and quality of the light in your scene. ProLuma doesn't composite a lighting effect over your footage; it works with the light in your footage!
Light Leaks with ProLuma in Final Cut Pro X
---
 
Control the Light
The color and quality of the light in a scene can help set the tone and style of a film. With ProLuma from Pixel Film Studios, you can take control of the light. Using simple sliders and color selectors, you can take your footage from a warm sunny day to a surreal fantasy land in the click of a mouse.
---
Works With Your Light
ProLuma is not a simple video composite technique. This powerful plugin analyzes your footage and works off the existing light in your film. If an object passes in front of the light source in your footage, you can see the lighting effects from ProLuma change and adjust to the movement.
---
50 Light Extraction Presets
With 50 light extraction presets and customization options, ProLuma allows you to take total control your lighting to work perfectly with your footage. Simply browse through the presets in the effects browser and mouse over them to get real-time preview.
---
Diffuse Your Light
Want to give the illusion that your film was shot during the perfect golden sunset? ProLuma allows you to control the light type and the amount of light that bounces off your subject, which can create a soft, dreamy glow.
---
Designed For Final Cut Pro X
ProLuma was professionally designed to work inside Final Cut Pro X. Simply choose one of the plugin from the library, select the effect you like, and use the FCPX Inspector to control the color, softness, type, flicker, and cross-process of the light in your image.

Learn how to Install Plugins
.
.
.
.

.
.

.
.

.
.
Additional Information:.
.
How to name motion template folders: Click Here for a Video Tutorial.
.

.
ProLuma Tutorial for Final Cut Pro X
Learn how to extract the light out of your image and manipulate it with the ProLuma lesson from Pixel Film Studios.
---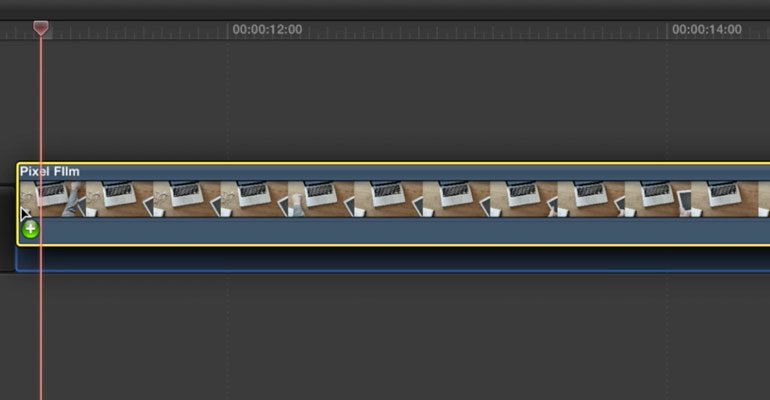 Step 1 - Preparing the Timeline
Let's begin with setting up your FCPX timeline. First select your media from the FCPX library and drag it to the timeline. After that locate ProLuma in the effects library and drag it directly on top of your media. For this example we will be using effect number 40.
---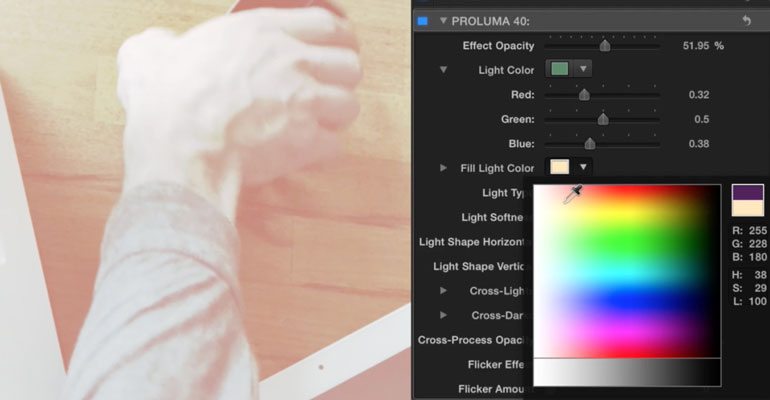 Step 2 - Customizing Light Color
Once you have your timeline set up, Let's customize the color of our light. Go to the Inspector Window. The Effect Opacity is going to be the first and last thing that you check when using this preset.Pick a Light color and Fill Light color that best suits your style, Clicking the drop down arrow on the left will allow you to control the Reds, Greens, and Blues in both Light color and Fill Color so you can get the exact look you want.
---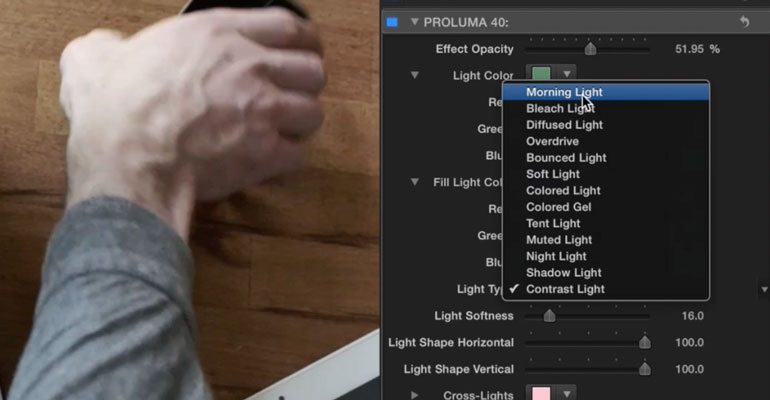 Step 3 - Choosing a Light Type
Next let's choose our light type. ProLuma comes with 13 light options to choose from. Think of these different looks as blend modes. The 3 sliders below, which are Light Softness, Light Shape Horizontal, and Light Shape Vertical, control the Fill Light color and Light type that you have chosen. The adjustments you make will be very subtle but will make all the difference in your final look. After that you have your Cross-Lights and Cross-Darks. Consider these as overlays to your adjustments you previously made. You can also control the Reds, Greens, and Blues in the colors you selected. The cross-Process opacity controls how strong your cross-lights and cross darks come through.
---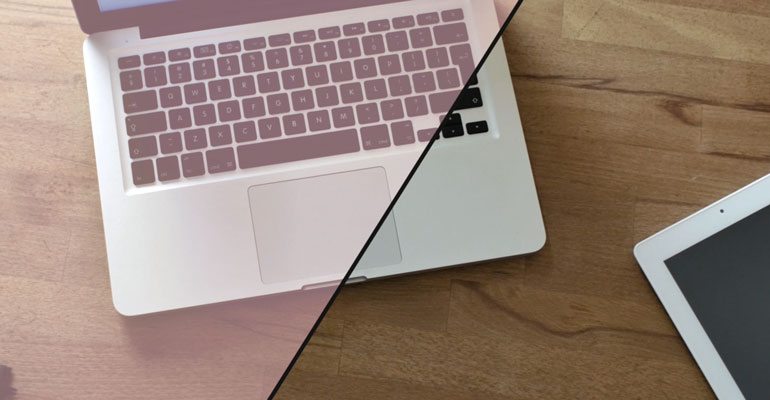 Final Touches
Now, for some Final Touches. To give your media a little extra you can use the Flicker Effect and Flicker Amount sliders. In order for the Flicker controls to work, you must have your Cross-Process Opacity turned up.
ProLuma Frequently Asked Questions
---
Where do I find ProLuma?
Once the installation is complete, you can find ProLuma in the FCPX effects library.
Troubleshooting ProLuma
---
I am getting a Red Screen with a Yellow Exclamation Point, how is this fixed?
This usually occurs due to either an Installation error, or its just that your FCPX version is out of date. You can upgrade, its simple and usually free in the Apple App Store. If your operating system is out of date, that may need to be updated first, in order to update the other relying software.
---
What Version of FCPX does this require?
You will need to make sure your version of the software is updated to at least version 10.2.1, and this may require an OS update, which should be available for free in the App Store.