ProRuin
Professional Grunge Techniques
Create the grungy, gritty film that you always wanted to with PRORUIN by Pixel Film Studios. This collection of over 100 Final Cut Pro X presets and 50 video composites allows you to add moving textures, burns, splatters and colors to your film to give it that dynamic look.
Composites & Elements with ProRuin in Final Cut Pro X
---

Destroy Your Film
Destroy your film… In a good way. Adding ProRuin to you footage in Final Cut Pro X is the easiest way to add dirt, burns, and splatters to your film without lighting your camera on fire or dipping it in paint. Create endless unique and grungy looks to any of your footage.
---

You Gotta Fight…
With over 100 awesome ruined effects for Final Cut Pro X and 50 ProRes video composites, ProRuin gives you the tools to rock on. Choose from 1 of the 10 effects styles (including Water Damage, Splatter Effects, and Chaos), or layer multiple styles to create grittier and crazier looks.
---

Handcrafted Elements
Using numerous techniques and equipment, the artists at Pixel Film Studios created all the burn and splatter elements in ProRuin by hand, burning and grungifying different materials and textures. We even pulled out our hair and scanned it for you, so you don't have to.
---

Customizable in FCPX
ProRuin brings never seen before customization to grunge effects in Final Cut Pro X. With the easy-to-use sliders and controls found in the FCPX Inspector, editors can change the individual colors, scales, blurs and opacity of the grunge elements.
Installing ProRuin
---
How do I Install ProRuin in Final Cut Pro X?
Learn how to Install Pixel Film Studios Composite Footage.
---
Unidentified Developer and Won't Install
This usually happens due to your macs security settings. The Message you got was to inform you the app wasn't purchased in the Mac App Store. Below is a video tutorial on how to resolve this issue.
ProRuin Tutorial for Final Cut Pro X
Learn how to utilize professional grunge techniques with the ProRuin Lesson.
---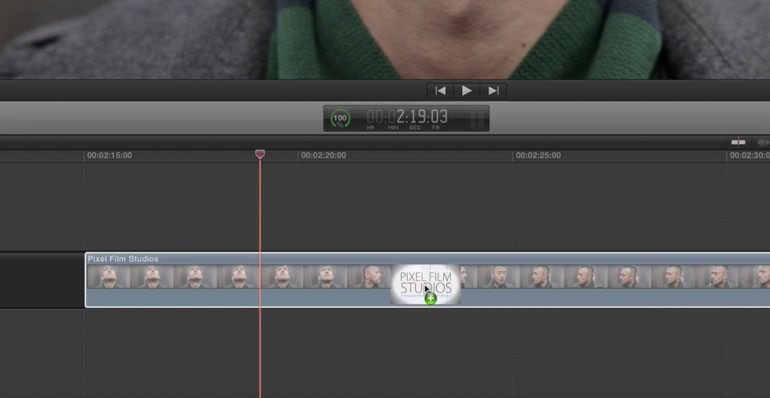 STEP 1 - Preparing The Timeline
Let's begin by selecting our footage from the FCPX media library. Then locate ProRuin in the FCPX Effects library. Browse through the variety of ProRuin presets. For this example we will be using the Scratches and Hair 1 preset. Click and drag the preset directly on top of your media. Then select your media and go to the inspector window.
---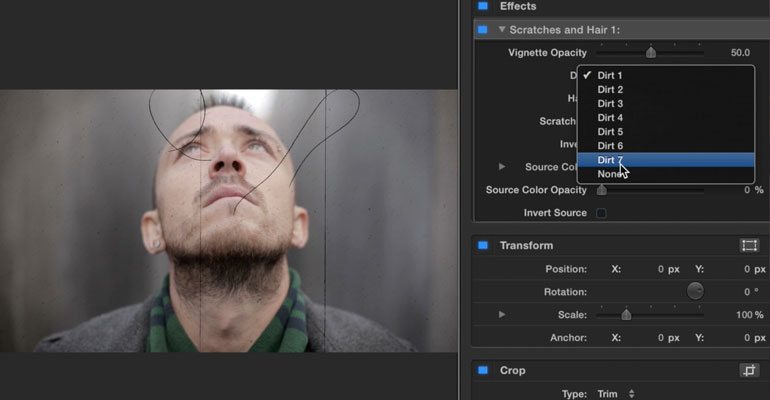 STEP 2 - Effect Controls
Let's begin by adjusting the vignette opacity. You then have the option of choosing from a variety of different styles of Dirt, Hair and Scratches. Underneath you can choose to invert the effect you have chosen. Next you can change the color of your media by adjusting the source color. Click the drop down arrow to adjust the Reds, Greens and Blues so you can get the exact color you want. Make your color adjustments intense or subtle by altering the Source Color Opacity slider. You can then decide if you want to invert your media by clicking the Invert Source checkbox.
---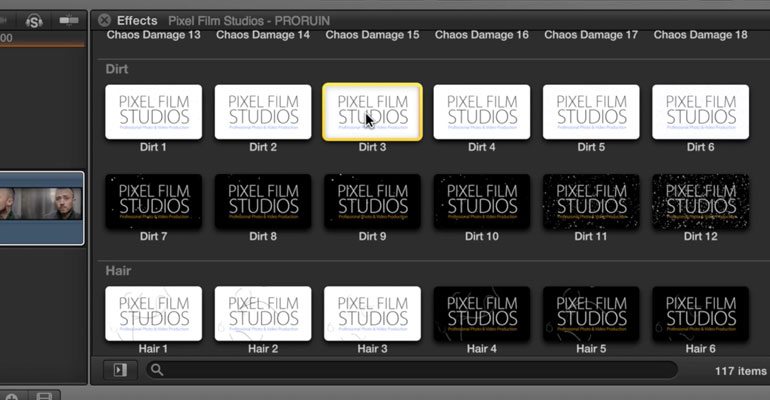 Final Touches
Now for some Final Touches. Push ProRuin to the limits and add more effect presets to your media to make an authentic look. For this example we will add a smear and dirt effect to our previous adjustments.
ProRuin Frequently Asked Questions
---
Where do I find ProRuin?
Once the installation is complete, you can find ProRuin in the FCPX Effects library.