ProVCR
VCR Effects for FCPX
With ProVCR users can generate that classic VCR effect without ever touching a VCR. ProVCR lets users design and create their very own effect all within Final Cut Pro X. User can choose from magnetic displacement, chroma offset, color channel blur, saturation flicker, color grades, static interference, color bands, and much more all full customizable all with a click of a mouse.
Film Distortion Effects with ProVCR in FCPX
---
VCR Effects & More in FCPX
With ProVCR users have the choice of over 20 video distortion effects, 10 color grades, color band ratings, color bars, static interference, and more all within Final Cut Pro X. With ProVCR users can create their own VCR effect with a click of a mouse. As an effect and title effect overlay users can get a new look each and every time by stacking effects.
---
Create an Effect
With ProVCR users can apply as many effects and title layers to their media as they would like, and with a few adjustments get a new look each and every time leaving the possibilities truly endless. Users can choose from effects such as block artifacts, brightness flicker, chroma offset, color channel blur, color channel offset, color overlay, focus flicker, jitter, magnetic displacement, noise grain, pixel randomization, roll, saturation flicker, saturation wriggle, scan lines, signal interference, tint flicker, vignette wash, color grades, and more.
---
Infinite Possibilities
With ProVCR users can make adjustments to each effect and get a new look every time. Users can adjust effects such as posterization, pixelation, horizontal and vertical channel blur, levels, randomization, apply mode, frequency, noisiness, luminance, color shifts, and much more. By stacking multiple effects no look will ever look the same leaving infinite possibilities all with a click of a mouse within Final Cut Pro X.
---
Designed for FCPX
ProVCR was professionally designed to work seamlessly inside of Final Cut Pro X. As a FCPX effect and title effect overlay, each ProVCR preset can be dragged and dropped onto the users media and previewed in real time. With the published parameters found in the FCPX inspector, users have the ability to make further adjustments with just a few clicks of a mouse.

Learn how to Install Plugins
.
.
.
.

.
.

.
.

.
.
Additional Information:.
.
How to name motion template folders: Click Here for a Video Tutorial.
.

.
ProVCR Tutorial for Final Cut Pro X
Learn how to create and customize your very own VCR effects with the ProVCR Lesson.
---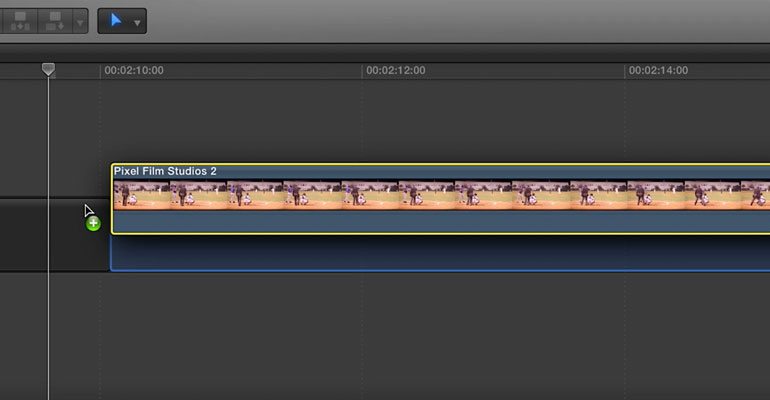 STEP 1 - Preparing The Timeline
Let's begin by selecting our footage from the FCPX media library. Then locate ProVCR in the FCPX Effects Library. Scan through the ProVCR presets and choose a variety of styles that work best for your project. For this example we will be using three presets. Click and Drag the magnetic displacement 2 effect directly on top of your media. Select your media and go to the Inspector Window.
---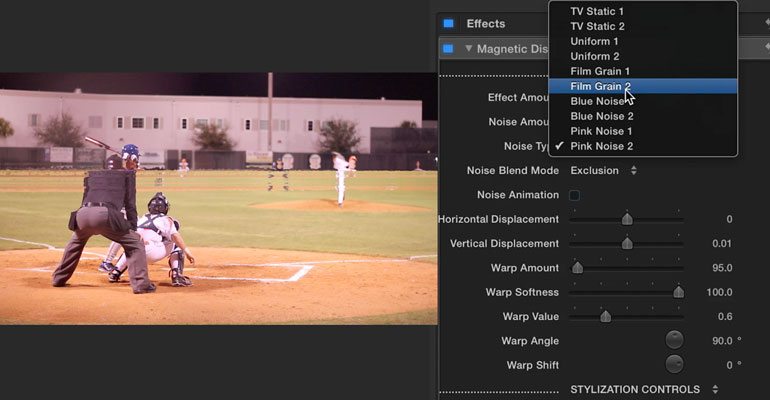 STEP 2 - Effect Controls
First let's start by adjusting the sliders in the Effect Controls section. Begin by adjusting the effect amount and noise amount. After select from a variety of Noise Types and Noise Blend modes. You then the option of turning on Noise Animation. Noise Animation will add more movement to the noise in the magnetic displacement preset. Continue on by adjusting the horizontal and vertical displacement sliders. Underneath you can adjust the softness, value, angle and shift.
---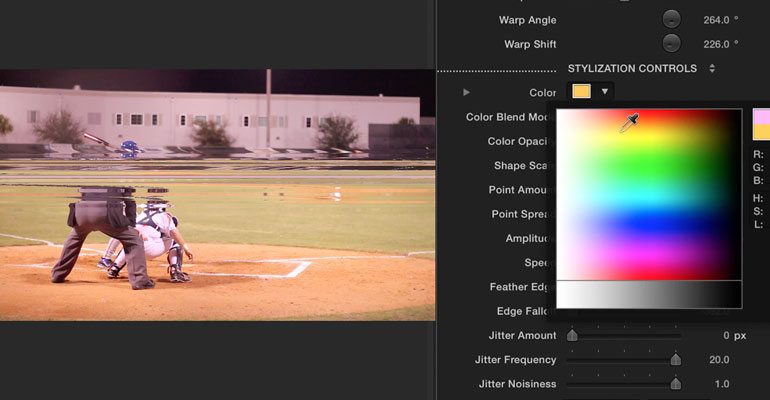 STEP 3 - Stylization Controls
Next we will go over the Stylization Controls section. Start by selecting a color and then choosing a color blend mode. Once you have those controls adjusted you can now adjust the color opacity. Move on to adjusting the shape scale, point amount and point spread. The Point amount and point spread will expand the displacement the more you move them to right. Continue with adjusting the amplitude and speed. Underneath you can control the feather edge and edge falloff. These sliders will help blend the displacement into your media. Lastly is the Jitter amount, frequency and noisiness. All three of these sliders will help control the movement of the displacement. If you want to randomize all of the jitter sliders just click the generate button.
---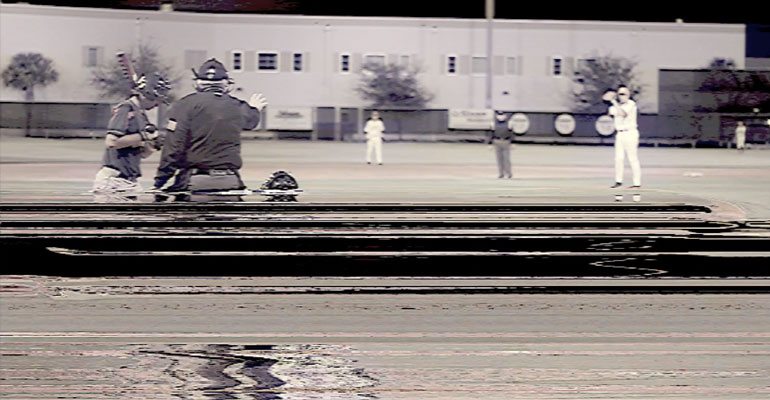 Final Touches
Now for some final touches. Take advantage of ProVCR by using multiple presets and customizing each one to get an authentic VCR effect.
ProVCR Frequently Asked Questions
---
Where do I find ProVCR?
Once the installation is complete, you can find ProVCR in the FCPX Title and Effect libraries.