Description
Animation Tools with ProWall: Kinetic Color in Final Cut Pro
---
Video Wall Design Tools
ProWall Kinetic Color is a set of over 35 video wall design tools made with FCP users in mind. With ProWall users can create an endless flow of animated video without having to set a single keyframe. ProWall: Kinetic Color's intuitive tool set is neatly categorized, allowing users to navigate the plugin with absolute ease.
---

Keyframeless Animation
ProWall: Kinetic Color features keyframeless animations. Simply drop a ProWall preset above media in the Final Cut Pro timeline. Use the drop zones provided to insert your other photos or videos. ProWall: Kinetic will instantly bring the scene to life.
---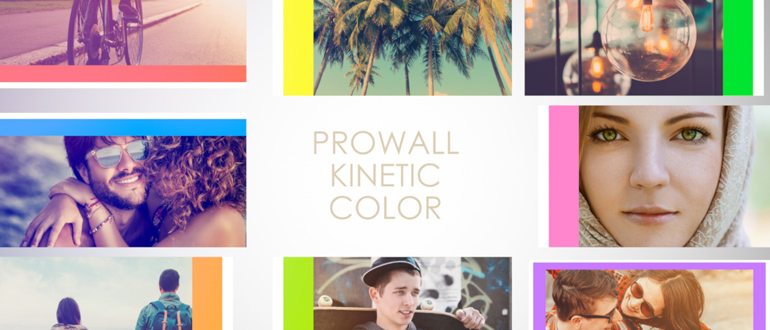 Create a Custom Wall Layout
ProWall: Kinetic Color allows users to create any type of video wall layout within Final Cut Pro. Easily time ProWall to musical beats by staggering presets in the Final Cut Pro timeline. Utilize intuitive on-screen controls to rotate, scale, and reorient pieces of the video wall. Pixel Film Studios brings drag and drop ease to complex animations with ProWall: Kinetic Color.
---

Designed for Final Cut Pro
ProWall: Kinetic Color is ready for use, however users can find advanced controls in the top-right FCP inspector window. Included is the ability adjust the animation method for video wall pieces and the adjustment layer below. ProWall: Kinetic Color simplifies complex kinetic animations and provides users with amazing and time-saving functionality.