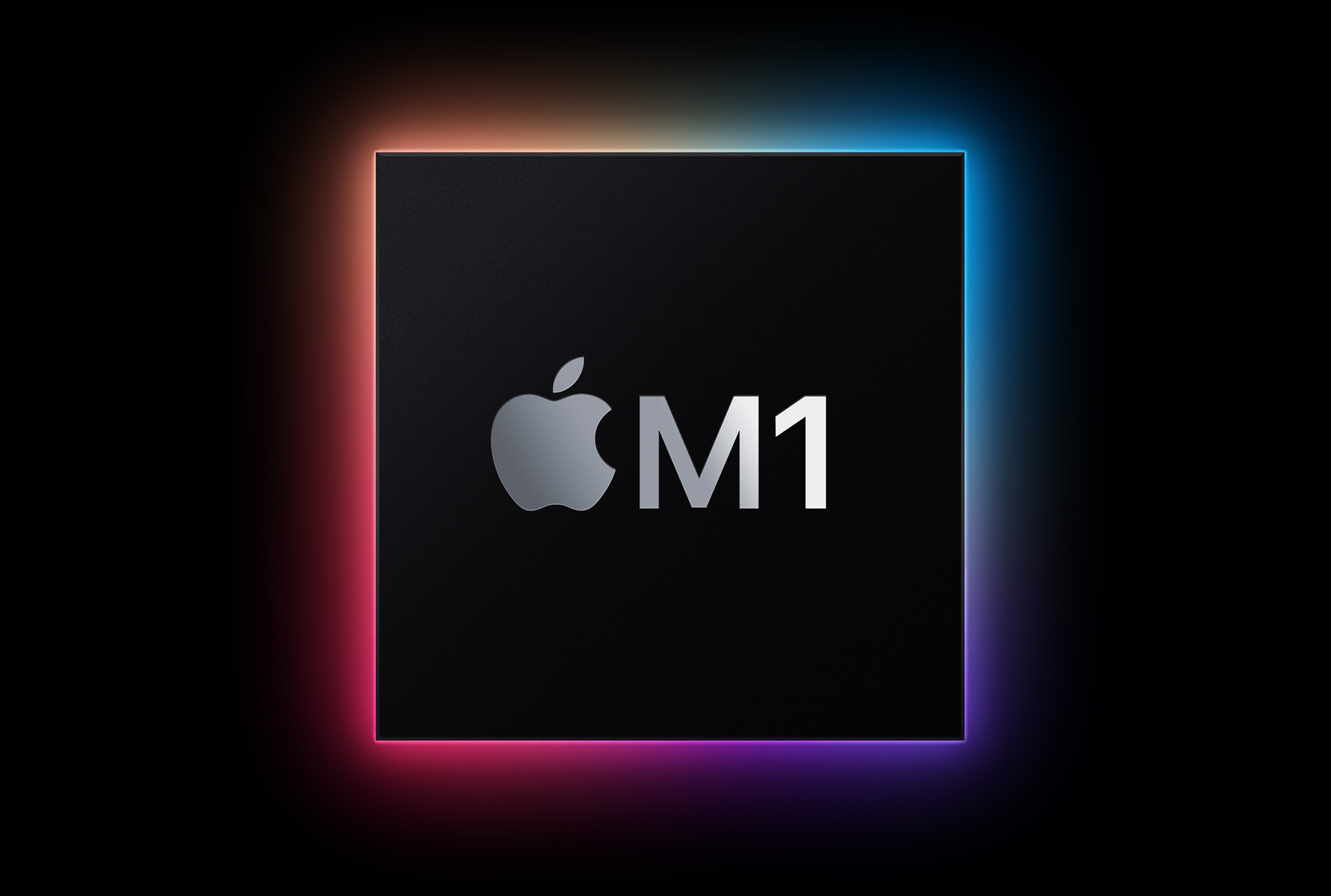 We're preparing for Apple Silicon M1.
Apple's newly launched Silicon chips are a thing of beauty and will usher in a new level of performance to Apple computers and software. While we are very excited for these new Silicon Chips, we are currently working on adapting our plugins to the new framework.
Rest assured our developers are working hard on getting plugins ready for Apple Silicon as quickly as possible. It has been a long year for our developers but we are steadily making progress on our massive library of plugins.
On each product page, there will be a message right below the Add to Cart button as seen in the image below that will let you know if the plugin is NOT yet compatible with Apple Silicon. For any plugins currently not compatible with M1 chips, the message will be changed once compatibility is available for that plugin.
We currently have over 1000 Plugins compatible with Apple Silicon M1. Here is a list of Plugins Compatible with Apple Silicon M1.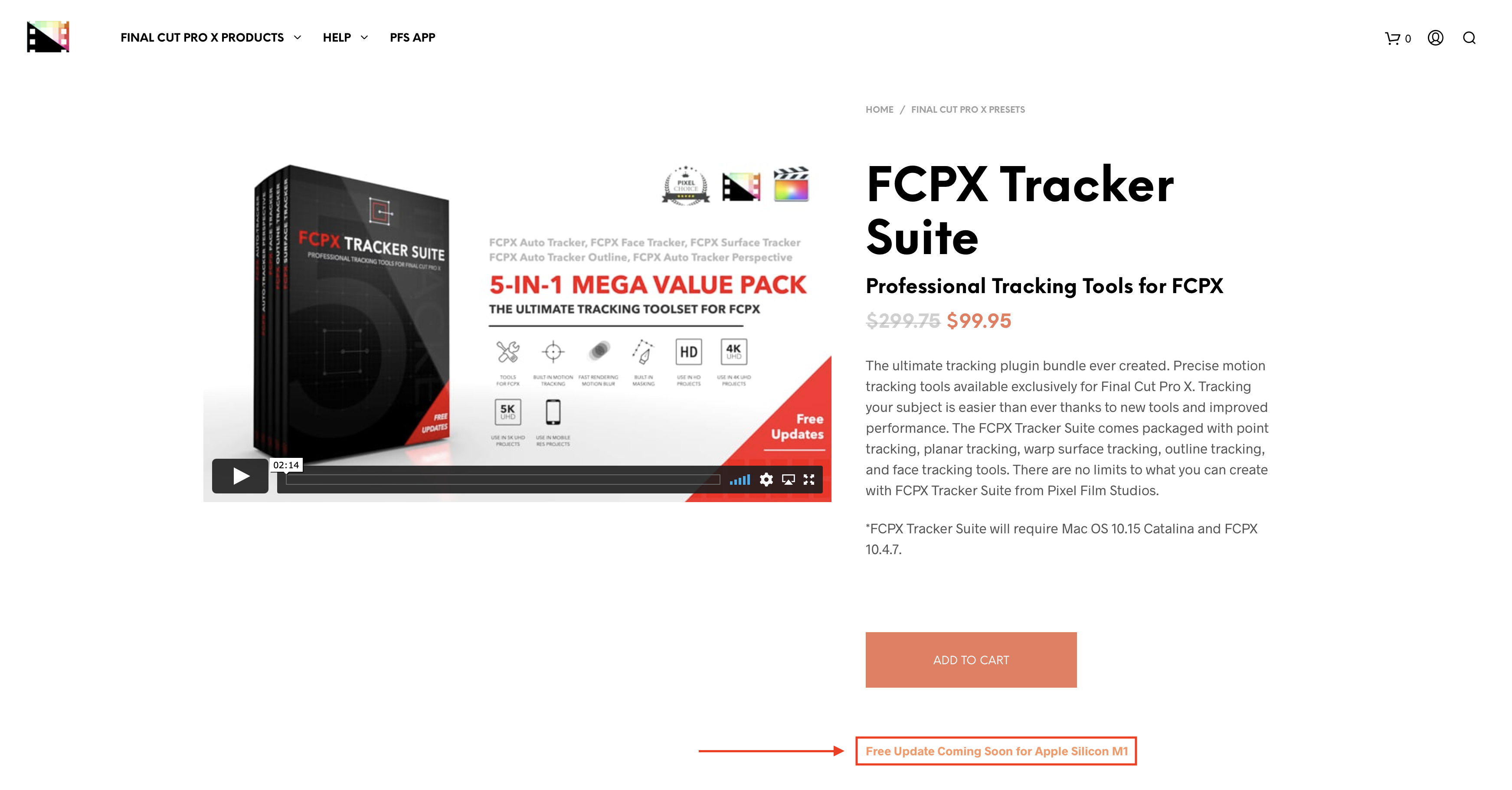 If you purchase a product and have any issues during installation please contact our customer service using the chat icon on the lower left of the screen or click here. Live agents are available Monday through Friday from 8 am to 4 pm Pacific Standard Time.
Why does the M1 update take so long?
About Updates
With new updates come new plugin requirements. Be sure to check the plugin's minimum system requirements before updating to make sure you can run the updated version. You can learn more about Plugin updates here.  Updates for MacOS and Final Cut Pro are free in the System Preferences and App Store respectively.
Plugins that are currently up on our site with product pages will be updated to Apple Silicon M1 if possible in the future. Any plugin that is currently discontinued (not available for purchase) will not be receiving an update. We cannot provide exact dates for when plugins will be ready for M1. All updates to M1 silicon are FREE for customers who have already purchased the plugin. No additional purchase will be required. Once an update is released, all you would have to do is redownload and install the plugin from the site to get the latest version.
Red Screen after Updating your MacOS?
If you have just updated your MacOS and/or your Final Cut Pro, please view the help page below to troubleshoot.
Red Screen After updating MacOS and/or Final Cut Pro X
If you are still seeing a Red Screen in Final Cut Pro after following the steps in the help page above, please send us a screenshot of the files contained inside the FxPlug folder as well as the whole file path to the FxPlug folder.
Please also let us know the name of the plugin that is showing a Red Screen in FCPX.