ProContrast
Contrast Tools for FCPX
PROCONTRAST is a set of contrast manipulation tools designed for use in Final Cut Pro X.  Utilize PROCONTRAST to isolate and manipulate the luminance of contrasting elements within scenes.  Easily darken shadows and brighten highlights using various techniques to add a touch of boldness to video productions. PROCONTRAST is a FCPX exclusive.
Image Adjustment Tools with ProContrast in Final Cut Pro X
---
Achieve Amazing Looks
ProContrast features 8 methods to create amazing contrast in pictures and videos.  Utilize these customizable effect presets to manipulate the luminance of personal media.  Each ProContrast is unique, allowing users to achieve new stunning looks with just the drag of a mouse.
---
Isolate Luminance
ProContrast allows Final Cut Pro X users to isolate and manipulate  media luminance.  Using adjustable sliders in FCPX, control the brightness of highlights, midtones, and shadows with absolute ease.  ProContrast makes it easy for users to add depth and intensity to their scenes.
---
Enhance Your Media
With ProContrast, users can add a touch of vividness to video productions.  Simply drop a ProContrast preset atop video footage in the FCPX timeline.  ProContrast will instantly transform media by subtly darkening shadows and introducing new light.  Allow ProContrast to make amazing happen.
---
Light Absorption Methods
Using ProContrast light absorption methods, users can isolate and manipulate the deepness of shadows within scenes.  The result is an subtly bolder look.  With just the drag of a couple of sliders, pictures and videos can replicate the look of professional cinematic blockbusters.
---
Final Cut Pro X Exclusive
ProContrast is designed specifically for use in Final Cut Pro X.  Using ProContrast is easy.  Find ProContrast presets in the effects browser and drag it atop video footage or pictures.  Look toward the inspector window for customizable sliders.  Manipulate the sliders and create new looks with absolute ease.

Learn how to Install Plugins
.
.
.
.

.
.

.
.

.
.
Additional Information:.
.
How to name motion template folders: Click Here for a Video Tutorial.
.

.
ProContrast Tutorial for Final Cut Pro X
Learn how to isolate and manipulate the luminance of contrasting elements in scenes with the ProContrast Lesson.
---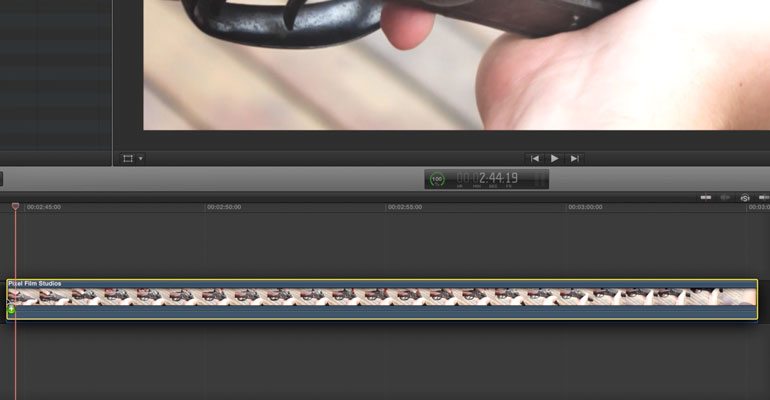 Step 1 - Preparing the Timeline
Let's begin by selecting a clip or image from the FCPX Media library and dragging it to the timeline. Then locate ProContrast in the FCPX effects library. For this example we will be using the Basic Contrast effect. Drag and drop the effect directly on top of your media. Once your Timeline is set up go to the Inspector Window.
---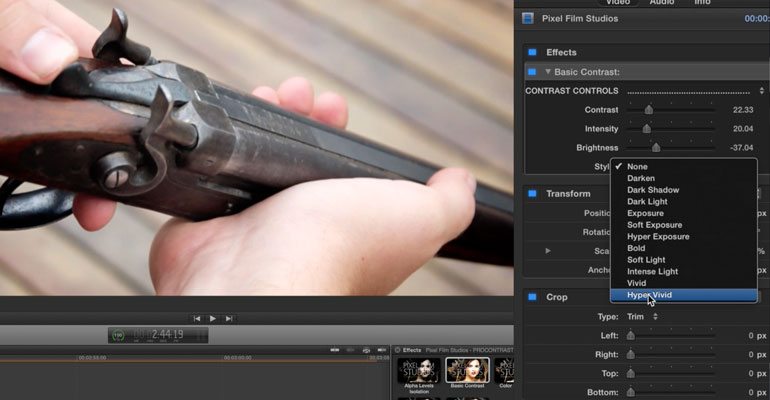 Step 2 - Adjusting Parameters
Next you can adjust your contrast, intensity, brightness and styles. Styles are filled with different blend modes to choose from, Select one that fits the style you are going for.
ProContrast Frequently Asked Questions
---
Where do I find ProContrast?
Once the installation is complete, you can find ProContrast in the FCPX Effect library.